Clinical trials for inject-able PrEP treatment start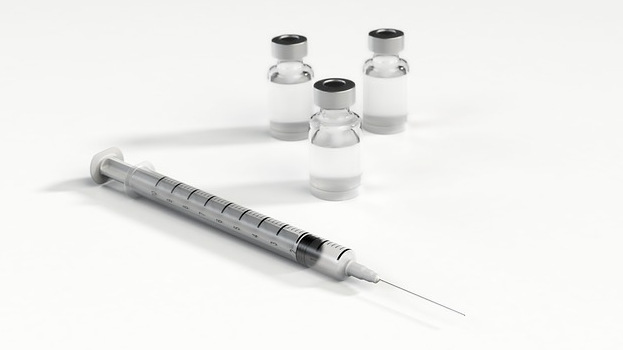 Pre-Exposure Prophylaxis (PrEP) treatment has made a major difference to the number of people contracting HIV in developed countries. Currently people can take a daily pill, usually the brand medication Truvada, and protect themselves from acquiring the virus. The medication has been shown to have a 99% effectiveness rate in stopping the virus from being acquired.
Now trials have begun on an inject-able form of PrEP treatment. If successful rather than taking a daily pill people will only have to have an injection of a medication called Cabotegravir every two months.
Trails on the new treatment started earlier this week. The advantage of a inject-able version of the treatment is that is sometimes difficult for people to remember to take a pill every single day, five medical appointments each year might be even more successful.

People's ability to stick to a treatment regime was one of the areas of concern raised by Australia's Pharmaceutical Benefits Advisory Committee (PBAC) when they rejected a bid to have the medication subsidised by the government.
"As simple as it might sound for some people, some people just don't like the idea of taking a pill every day," Anthony Fauci, director of the USA's National Institute of Allergy and Infectious Diseases said.
"Everything from the inconvenience of it, as well as just the psychological aspect of having to take a pill every single day."
The trial being conducted across the globe will enroll 4,500 cis-gender men who have sex with me and transgender women. The participants will be spread across 45 different sites in 8 countries spread across the Americas, Asia and Africa.
Half of the participants will be given an injection of the medication and a placebo pill, the other group will be given a placebo injection and a dose of Truvada.
The study will runs for four years and researchers are expected to share their results in 2021.
Earlier this month, as the world marked World AIDS Day, concern was raised that Western Australia is the only jurisdiction in the nation where a trial of PrEP has not been run.
The WA AIDS Council has said that a proposal for a trial is "on the Minister's desk" and they're eagerly waiting to hear his thoughts.
Despite placing several inquiries to the Minister John Day's office OUTinPerth has not yet received a response to the question of when a local trial may eventuate.
Calls for access to the game changing medication have been made now for several years, back in 2014 advocate Cipri Martinez wrote about how the medication could have a significant effect on the number of new cases of HIV in Western Australia.
Earlier this week one of London's leading sexual health clinics announced that it had seen  a major drop in the number of new cases of HIV being detected.
56 Dean Street, the clinic that was featured in the documentary Chemsex earlier this year, has reported a 40% drop in HIV cases. The number of people being tested in comparable to the previous year and there has not been a drop in the number of cases of other STIs.
Dr Alan McOwan, lead clinician at 56 Dean Street told GT that the results could be an indicator that the UK's methodology for tackling HIV is really working well.
"This drop in new HIV diagnoses could be really significant as the clinic is a major contributor to HIV diagnosis in the UK.
"Furthermore the impact could spread across the UK thanks to better HIV awareness, frequent testing, early treatment and use of prevention methods such as PEP and PrEP in key populations."
Gilead, the manufacturer of Truvada, is also currently conducting trials on the effectiveness of another HIV medication as an option for PrEP treatment.
Descovy, is thought to have less side effects on bone mineral density and kidney function. The reason is that Descovy contains an updated version of the drug tenofovir, called TAF, while Truvada contains the older take on that drug, TDF. Both tablets also contain the drug emtricitabine.
Concern has been raised that Truvada may have a side effect on younger people whose bones are still ddeveloping their teens and early twenties.
OIP Staff