Cougar Morrison shares why 'Drag Queen Storytime' is so much fun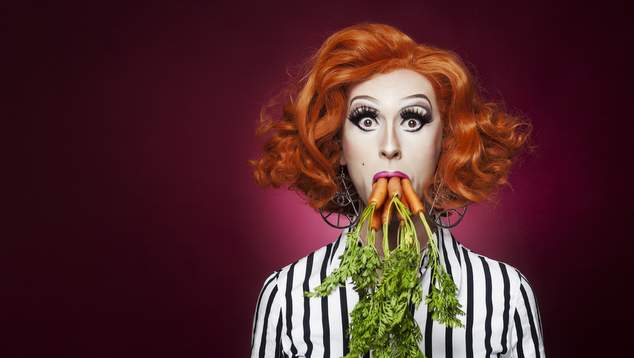 Cougar Morrison stands out among the – what is the collective noun for drag performers?
Cougar Morrison stands out among the 'priscilla' of local drag performers. She can sing, but is still able to lip sync with the best of them, she's got a compelling backstory and is at home on a cabaret stage as she is in a gay nightclub.
Cougar was up early last week to drop in on RTRFM's Breakfast with Taylah to chat about why one her favourite places to perform is Drag Queer Storytime. The regular event held by Rabble Books and Games in Maylands sees drag performers bringing children's books to life.
"It's quite terrifying" Morrison said of the prospect of reading stories to small children. "not the job description, but the fact we're doing drag in daylight, it's a little 'oh goodness gracious – they're quite close' they can see what I really look like, normally we rely on the dark lights to hide some things."
"It is a tough job… little kids get bored really easily, so you have to bring a lot of energy and a lot of excitement. They will tell you if they are bored – unabashedly, unfiltered, to your face."
Morrison explained that the books read a Drag Story Time are specifically chosen as books that are particularly inclusive about people and families, and it can actually be quite emotional to read the books.
The event is attended by not just kids but their parents, and it's popular among rainbow families.
The drag star said they thought drag was perfect entertainment for kids because they've always thought as drag as just playing an extreme version of 'dress-ups'.
"You know when you watch TV and they have on things like 'Extreme Motorcross!' Morrison said in their best TV announcer voice. "I think Drag Queens are 'Extreme Dress-Ups'.
Morrison said kids relate well to drag performers because they recognise them as adults who still know how to have fun.
Check out the interview at RTRFM 92.1 
OIP Staff
Declaration staff at OUTinPerth volunteer at RTRFM creating the weekly program All Things Queer. 
---