Courier Mail Under Fire for 'She Male' Headline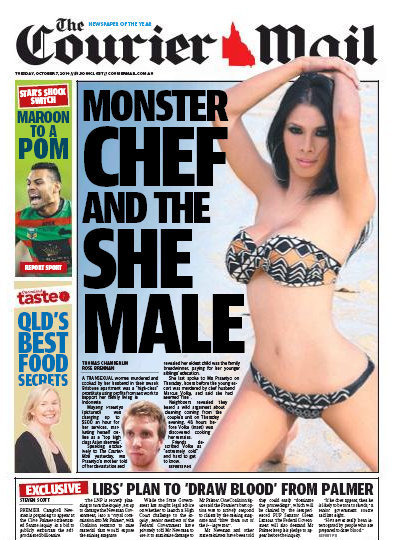 Brisbane's Courier Mail newspaper is under fire after it published a headline describing a murder victim as a 'she male'.
The News Corp publication's story on the horrific murder of Brisbane woman Mayang Prasetyo was published with the front page headline "Monster Chef and the She Male", while the story inside the newspaper was titled "Ladyboy and the Butcher".
It is believed that Mayang Prasetyo was killed by her boyfriend Chef Marcus Peter Volke, who later took his own life.
Reports suggest that when police arrived at the couples Brisbane apartment they found Prasetyo's dismembered body and that her partner may have been trying to dispose of her body.
The newspaper has been heavily criticised on social media and a petition has been launched at Change.org requesting that the publication follow it's own code of conduct by not sensationalising details of the case.
Within just a few hours the petition had gained over 3,000 signatories.
UPDATE: 4:00pm Tuesday 7th October: The online petition now has over 12,500 supporters.
The newspaper's coverage has highlighted that Prasetyo was a sex worker and was transgender. The coverage has included information about advertisements the victim has run in the past and the costs of her services.
OUTinPerth contacted The Courier Mail for comment but no editorial staff were available.
Reader requiring assistance can call Lifeline on 13 11 44, or Beyond Blue on 1300 22 4636.
---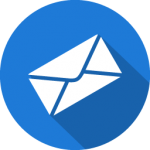 Subscribe to OUTinPerth's E-Newsletter and keep up to date with the latest news. Sign up now.