Courtney Act wants your vote so she can go to Eurovision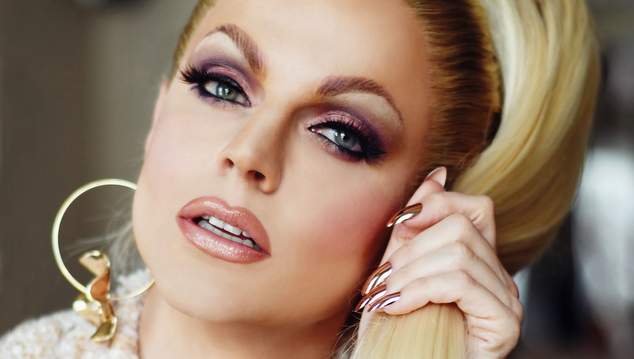 This year SBS is taking a new approach to deciding who will represent Australia at Eurovision. Like many other nations who are in Eurovision, we're going to have a local competition to pick our act.
Ten artists including Tania Doko, Alfie Arcuri, Ella Hooper and Kate Miller-Heidke have a song under their arm and are hoping to be picked for a trip to Israel.
Courtney Act however want you to pick her for the mission, and her song Fight for Love is just the kind of camp queer anthem that has been the highlight of Eurovision's long history.

Chatting to OUTinPerth from Sydney, Courtney said the chance to represent Australia was irresistible.
"It's the biggest show on the planet, sports people get the Olympics and the Commonwealth Games. This is the Olympics of pop music- it's such an exciting prospect."
Having taking part in Australian Idol, RuPaul's Drag Race and Celebrity Big Brother Courtney's got a lot of experience in being judged by millions of people watching TV, something that puts her in good stead for the intense spotlight of Eurovision.
"I've learned just to focus on doing my thing, and doing it the best I can." Courtney said of her accumulated experience in television competitions.
Courtney said a good Eurovision song was one that was uplifting and represented the artist well. She cites Conchita Wurst's Rise Like the Phoenix as an example of a song that has the right mix of drama and originally.
Eurovision performances often cut through when there's something unique in the staging. Over the years everything from animated story telling, to milkmaids have been featured. In 1980 the girls in British band Bucks Fizz famously ripped their skirts off.
After her fashion accident last year on the UK's Celebrity Big Brother where she accidently tripped on her skirt and ended up naked on stage, Courtney says she's ruled out skirts that come off easily.
"That skirt had pop studs on it, they are banned from my wardrobe now, everything has a hook and eye!"
Eurovision – Australia Decides is on SBS on Saturday 9th February.
Graeme Watson