Croome says Albanese could go further in religious freedom debate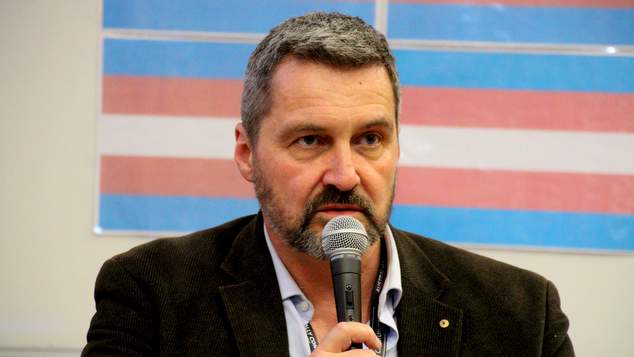 LGBTI rights advocates have welcomed Labor leader Anthony Albanese's opposition to discrimination against LGBTI Australians, but have called on him to go further make a specific commitment not to support weakening state and territory discrimination laws.
In an exclusive interview with OUTinPerth, Albanese said "we won't accept any discrimination on the basis of – for example – people's sexuality or gender identity. We won't support a view that says it's okay to discriminate against people."
Long-time LGBTI equality advocate, Rodney Croome, welcomed Albanese's statement but said it doesn't go far enough.

"LGBTI people in states and territories with strong anti-discrimination laws are worried the Federal Government may try to weaken our protections under the cover of 'protecting religious freedom' and that Labor may support the move."
"Our concern was heightened a few days ago when acting Labor shadow Attorney-General, Brendan O'Connor, refused to give Guardian Australia a commitment that LGBT people in states with strong anti-discrimination laws will not be worse off."
"Australia's anti-discrimination laws are chiefly a Labor Party achievement, so Anthony Albanese should be jumping to defend them."
The Guardian revealed that on June 30 Tasmanian Shadow Attorney-General, Ella Haddad, wrote to her federal Labor colleagues asking them not to support any federal law that would undermine Tasmania's Anti-Discrimination Act, which prohibits discrimination against LGBTI people by religious organisations and does not allow hate speech in the name of religion.
She wrote, "The rights of vulnerable people should guide Labor's policy-making when it comes to discrimination law. Before Labor makes any decision regarding religious discrimination or freedom legislation the Morrison government puts forward, it conducts a sweep of state and territory anti-discrimination statutes to ensure they will not be adversely impacted."
Rodney Croome welcomed Ms Haddad's letter and urged other state Labor members to write to their federal colleagues in support of state discrimination protections.
Attorney General Christian Porter has previously declared that the religious anti-discrimination laws he is working on will not displace current state laws.  Porter has told Guardian Australia that his bill "is not intended to displace state law nor will it import specific provisions of international law" that may override state laws.
How the proposed legislation will coexist with state law has been questioned as section 109 of the Constitution declares that Commonwealth laws override state based legislation. Current state laws in relation to discrimination on the grounds of religious belief differ from state to state with Tasmania potentially having the most robust legislation, while laws in New South Wales and South Australia have  less protections.
OIP Staff
---