Curtin's Human Rights Centre says UWA made the wrong choice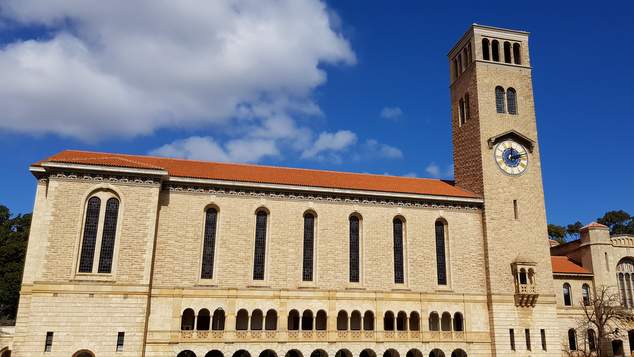 Curtin University's  Centre for Human Rights Education has spoken out against the University of Western Australia's (UWA) decision to provide space for a presentation from the Australian Family Association and visiting US doctor Quentin Van Meter.
Dr Van Peter is the President of the American College of Pediatricians, a small group who represent doctors whose are driven by conservative and religious beliefs. The group has been recognised as a hate group by the US based Southern Poverty Law Centre.
Dr Van Meter argues that transgender people should not be treated for gender dysphoria and instead should be counselled to accept their birth gender as a reality. He argues that being transgender should be reclassified as a mental illness.
His presentation is accompanied by a book launch from author Patrick Byrnes. Byrnes' new book argues that allowing people to transition gender will have far reaching consequences across all aspects of society.
The Centre for Human Rights Education released a statement saying it objects to  UWA hosting the event.
"We are completely confused by UWA doing this given its remarkable record of integrating the full humanity of transgender people into its policies of inclusion and recognition.
"Social recognition is a core human right. UWA has been at the forefront of such inclusive policies for a number of years and has lead the way in terms of how universities understand and incorporate such important human rights.
"The balance between the values of respect for human dignity on the one hand and freedom of opinion and expression on the other can never follow a deficit model.
"Human dignity, which is found primarily in social recognition, is and should be a paramount concern in any decision informing the lead actions and activities of a prime producer of knowledge such as a university.
"In this sense, to host a group that is actually bringing into question the existential existence of transgender people through ignorance and hate, masked through rational thought, is completely antithetical to what we would have thought UWA stood for as an institution.
"We are deeply disappointed and dismayed that the institutional UWA logic of balance on this occasion appears to have been evaluated through a narrow form of instrumentalism and a misunderstanding of what human dignity requires in relation to freedom of thought and opinion.
"The denial of certain people or communities on account of their identity has led to the worst acts of inhumanity that we know of in history. Universities have an important and crucial role in ensuring that such denial is rejected.
The Centre for Human Rights Education said it was a sad week for the University of Western Australia and its reputation as a human rights and social impact leader.
Earlier this week UWA student Thomas Drake-Brockman launched a petition calling on the university to cancel the room booking for the event, to date it has attracted over 7,500 signatories.
In response to the University's decision to host the event several protest actions have been launched. Protesters are expected to converge on the Universities campus for a snap-action rally hosting by the Universities Student Guild.
Earlier this week Guild President Megan Lee told OUTinPerth that the message being promoted by Dr Van Meter was at odds with the University's values.
"The UWA Student Guild strongly believes that campus should be a safe and inclusive environment for everyone, especially marginalised and underrepresented groups such as the LGBTQI+ community. We firmly support our Trans students and stand against the decision to allow the Australian Family Association to host Dr Quentin Van Meter on campus, whose message stands in direct opposition to the values of tolerance, acceptance, and inclusion that the Guild espouses." Lee said.
"The presence of the Dr Van Meter on campus and his opinions on LGBT+ people, especially Trans people is deeply hurtful and traumatising to our students who already feel particularly targeted by transphobic discourse in wider society.
"The UWA Student Guild does not in any way endorse the message that the Australian Family Association or Dr Quentin Van Meter promote or this event. The Guild strongly believes that we should be promoting the voices and knowledge of Trans people on this issue, not the voices of those that amount to hate speech. University is place for discussion and independent thought, but it is not a platform for hate speech and the Guild does not tolerate hate speech in any form." Lee said.
A second protest action calls for people to attend the university in the evening when the talk is occurring.
Graeme Watson
---