Daniel Monks gets ready for the Helpmann Awards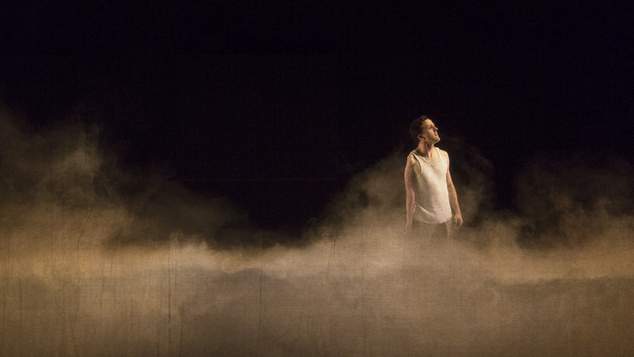 Daniel Monks is getting ready for a big night at the 2018 Helpmann Awards. The Perth raised actor is one of four performers nominated for the Best Actor in a Play award.
The nomination puts Monks in some esteemed company. His performance is Malthouse Theatre's production of The Real and Imagined History of The Elephant Man sees him lining up alongside well known names Hugo Weaving, John Bell and Toby Schmitz.
OUTinPerth chatted to the actor in London before he jetted back to Sydney for the awards ceremony. Monks said the role had been one he was excited to play.
"Joseph Merrick has been my dream role for ages, I had his photo on my wall for the three years prior to being cast in the play." Monks said.
The play written by Tom Wright and directed by antoher Western Australian export – Matthew Lutton, tells the story of Joseph Merrick who lived in London in the late 19th century. Merrick who had extreme facial and bodily deformities was originally part of a circus freak show, but later went to live at a hospital and was introduced to London society.
Many people would know the story of Merrick from the 1970's play The Elephant Man and it's subsequent film adaptation but Monks said he'd always been interesting in telling the story more from the perspective of Merrick than the people around him.
"I found it quite problematic. It's quite ableist in its gaze, so while I dreamed of playing Merrick, I didn't want to do that play. Even at one stage I tried to write a short film with Joseph Merrick – and then this role came along Tom Wright and Matthew Lutton really wanted to use much more of a corrected lens to tell the story and have Joseph has a protagonist as opposed to using him as an inspirational prop for the abled-protagonist.
"That was really exciting to me and gave a whole new perspective, I felt very passionate about it, it's a dream role." Monks said.
The contemporary telling of Joseph Merrick's story is a powerful tool is advocacy for people living with a disability, something that Monks is huge voice for within the arts community.
In his youth Monks life changed when doctors discovered a large tumour on his spinal cord. Following biopsy surgery he became quadriplegic for six months. Additional surgery by acclaimed surgeon Dr Charlie Teo removed the benign tumour and he was able to regain use of his left side.
"I loved this version of the story because it doesn't present Merrick as a mythical creature, that is removed from anything we know in society. It brings it into the now, there are lots of people who are different and have physical differences and it seems that a lot of the prejudices and barriers that Joseph faced, we face ourselves today." Monks said. "It has a lot of relevance."
Monks said the role was the most challenging acting task he'd ever taken on and he was thrilled when he got the unexpected news that he been nominated for a prestigious Helpmann Award.
"I was so excited" Monks said of the moment he heard the news. "It's a dream – I'm gagged!" he exclaimed.
The last twelve months has seen the actor have a series of professional triumphs. His performance in the original production of Frank Enstein by Perth dance company CO3 was critically acclaimed, and a feature film Pulse that Monks write and starred in has been finding success at film festivals around the world.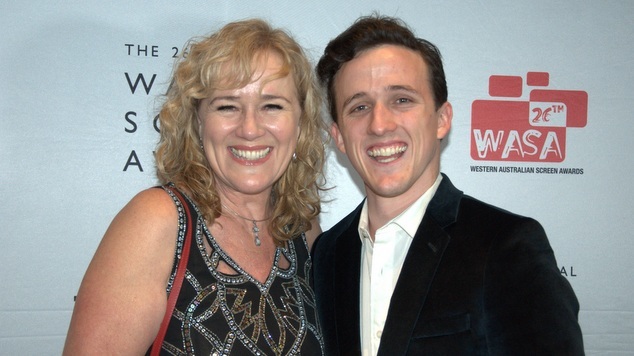 Through all of his travels Monks credits him mother, Perth acting teacher Annie Murtagh-Monks, for endless support and guidance.
"She's like my best friend, we talk every day. She is the best. I was very sick at age eleven, and experiences like that really bond you – we're bonded for life."
"During rehearsals for Elephant Man Mum was the best." Monks declared, saying that he often called his mum for guidance and support.
"The life of Joseph Merrick was an incredibly hard life and very emotionally traumatic. During rehearsals I was exploring lots of stuff, and there are lots of parallels to my experiences of a disability and it was hitting home. After rehearsals or a show I decompress by watching RuPaul's Drag Race and calling my Mum." Monks said.
Monks said he now feels that his career is at a turning point, one where he's beginning to be considered for roles that do not involve having a disability.
"I had an amazing year last year." Monks said. "but I am aware that all but one of the acting roles I did last year were characters who were written as disabled, and the characters journey was about them and their relationship to being disabled. I feel very passionate about it, because so often able-bodied actors tell these stories and there is a lack of authenticity. But I also want to be part of telling all stories, I want to be cast not just for my physicality.
"This year I'm really trying to be seen for all roles, it's exciting, there are exciting things on the horizon where I can be seen not just as the disabled guy."
This year, the winners of the 2018 Helpmann Awards will be announced at two events over two big nights. Both events will be directed by one of Australia's most internationally renowned producers, Olivier and MTV Award winner, choreographer and director David Atkins.
This year, for the first time, the Helpmann Awards will be broadcast live across the country, exclusively on the ABC.
The first part of the festivities will take place at Sydney's Town Hall on Sunday 15th July. It'll be an up close, industry-insider event at cocktail hour celebrating the very best creative, designer and supporting roles and will include awards for Best Presentation for Children, Best Regional Touring Production and Best Special Event.
The second act of the awards will occur the following evening at Sydney's Capitol Theatre Sydney, which is currently home to Priscilla Queen of the Desert The Musical. This black Tie event will present Awards in all live performance genres along with celebrating the 2017 Centenary JC Williamson and Sue Nattrass Award recipients, and honouring colleagues In Memoriam.
Hosts for the night include Olivier & Tony Nominee, performer and writer, Tony Sheldon; acclaimed choreographer Raphael Bonachela; the multiple Helpmann Award winning mezzo soprano Jacqueline Dark and celebrated musical theatre star and TV host David Campbell.
Performances will include a vivacious 'stampede of sass' with the cast of Priscilla Queen of the Desert The Musical performing It's Raining Men and an evocative duet from ab [intra] with electrifying Sydney Dance Company dancers Davide Di Giovanni and Charmene Yap.
The stars from the celebrated new Australian musical Muriel's Wedding, Maggie McKenna and Madeleine Jones, will perform Amazing as their characters, Muriel and Rhonda, affirm their new friendship.
Triple ARIA award winners, the quiet achievers of Australian pop My Friend the Chocolate Cake, with David Bridie, Helen Mountfort and Hope Csutoros will perform the entrancing Weep as part of the In Memoriam.
The Helpmann Awards Act II will broadcast live from the Capitol Theatre on ABC on Monday 16 July at 9.30pm. Highlight from the previous night, Act I, will also be part of the broadcast.
Graeme Watson
---