Dannii Minogue's 'Neon Nights' will get 20th anniversary edition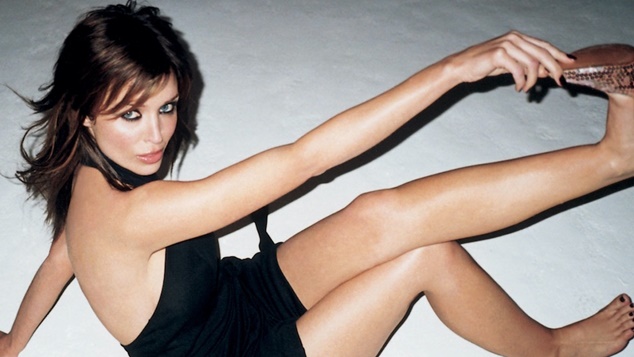 Neon Nights is arguably Dannii Minogue's most loved album. Released it 2003 it spawned the hits Who Do You Love Now?, Put the Needle On It, I Begin to Wonder and Don't Want to Lose This Feeling. 
It found success on the pop charts and equally in nightclubs thanks to a plethora of remixes thanks to everyone from Tiga, to Jason Nevins, Tall Paul and Stella Brown.
To mark the album's 20th anniversary, it'll be getting a re-release this June, including a massive 7 CD version that includes mountains of the remixes, b-sides and bonus tracks. There will be previously unheard mixes found in the vaults, and newly commissioned takes on the popular dance tunes.
When the album came out in 2003 Danni had taken a five-year break from making music after being dropped by her previous label. Her music career had delivered a steady string of hits and three albums that had found a lot of love.
Her debut album Dannii was released in Australia in 1989. Australian new the singer well from her days on Young Talent Time and just like older sister Kylie, she'd also found success on a TV soap. While Kylie was tom-boy mechanic Charlene on Neighbours, Danni was bad girl Emma Jackson on Home and Away.
Her debut album brought hits like Love and Kisses and Success and when it was repacked for the international market, she added a couple of cover versions that were also loved by fans. Dannii delivered her takes on Stacy Latisaw's Jump to the Beat and Baby Love, a song originally written for Madonna.
Her follow up album Get Into You delivered a massive hit with her cover of the Van McCoy penned disco tune This Is it. However due to a contract dispute with her record company, Minogue's third album didn't get released. It included collaborations with Timothy Lever and Mike Percy from Dead or Alive, The Rapino Brothers, Love to Infinity and Ollie J from Arkana.  The tracks recorded for the record finally saw the light of day in 2009 when they were released as The 1995 Sessions.
What did eventuate as Dannii's third album was Girl, released in 1997 it included All I Wanna Do, Disrememberance and Everything I Wanted, plus a cover of Dreamworld's Movin' Up and an unexpected techno take on the Harry Nilsson song Coconut. 
While queer audiences loved the record and Dannii's move into solid dance music, it didn't do well in charts, reaching 69 in the Australian charts, and 57 in the UK.
By the time the new decade arrived, Dannii had found a new life as a TV presenter in the UK, and she says she felt that her music career might have run its course.

"I knew the crazy world of music was not always fair, but I also knew I'd had amazing experiences and done a lot of awesome stuff. I didn't think my music career was going to come back, and that was fine. I just thought: 'Well, that was it.''
Out of the blue, an invite from Pete Tong would provide an unexpected catalyst. As A&R at London Records, Tong asked Dannii to collaborate with Dutch duo Riva on a rework of their club hit Stringer.  The resultant single Who Do You Love Now?  would be a worldwide smash.
The single's success was infused with the dance energy of Ibiza, with many live gigs at iconic venues that were the start of great friendships with the mega Summer Residence DJs, Carl Cox, and Roger Sanchez. Dannii was once again upfront and centre in both pop and club culture.
Dannii was signed up by London Records for an album deal and work on Neon Nights commenced.
"With Girl, I was given wings,' Dannii says now of the recording process. 'With Neon Nights, I was allowed to fly.'
Writing and recording sessions saw her flying in and out of Sweden, Paris, and London, working with fresh teams like Murlyn and Neïmo, along with longstanding collaborators like Terry Ronald and Ian Masterson and co-writer Karen Poole.
In one interview at the time Dannii mentioned that along with the influence of current sounds, artists informing the album included pivotal acts in Dannii's own musical upbringing, such as Madonna, Scritti Politti and Kraftwerk.
"When I first released Neon Nights I was overwhelmed," Dannii recalls, some twenty years on. "I was running around promoting and it was hard to catch a moment to enjoy it all — but even then, I knew that one day I'd be able to look back on it all, and I'd be able to think: 'Wow. What a time…'"
The 20th anniversary re-release will see the album been available as a picture disc vinyl offering, as well as a CD+DVD version with additional tracks. Plus for the most dedicated fan, there's also a 7-CD version of the album filled potentially every mix of each of the singles that has ever been created.
If you're feeling retro, it's also getting a cassette release too.
OIP Staff
---

You can support our work by subscribing to our Patreon
or contributing to our GoFundMe campaign.