Debra Messing says new Will & Grace will be more inclusive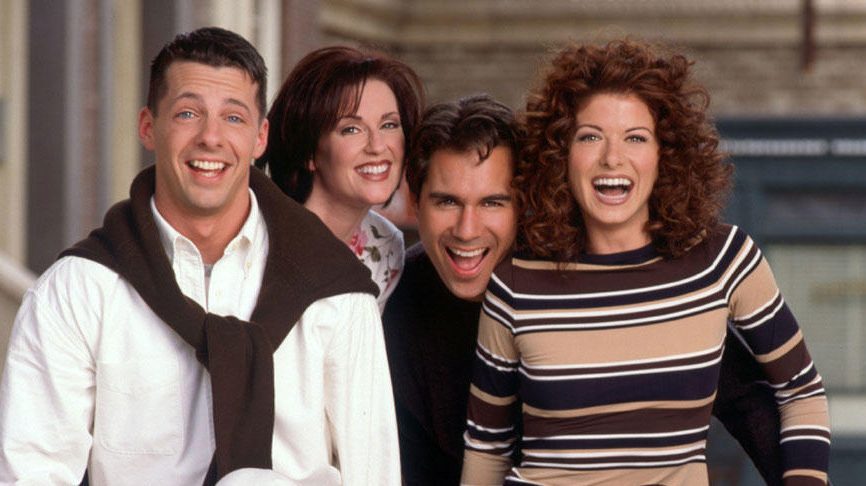 As the revival season of beloved sitcom Will & Grace comes closer to release, star Debra Messing says the show is going to work hard to keep up with the times.
Following the news that the upcoming season will have an extended run, Messing says it's a whole new world from when the show began almost 20 years ago.
"I think that there's an opportunity to now celebrate all the other initials of LGBTQ," Messing told The Huffington Post.
"It will be great to come out of this next round and feel like we're normalizing an even larger segment of underrepresented people on prime-time television."
The star of the original eight seasons of the show, Messing admits that the show didn't represent all aspects of the queer community and that much has changed since 2006.
"I feel proud that we were able to finally represent the gay and lesbian community in mainstream media and change minds and hearts," Messing continues.
"Of course, we couldn't do everything all at once, but I think we pushed the ball very, very far down the field. Now, the goal post is in a different place and I think that there's obviously more to go."
Following the election of George W. Bush as President of the United States, the show's creators Max Mutchnick and David Kohan often peppered the program with pot-shots at his anti-LGBTQ positions. Late last year, the pair teased the new season of Will & Grace with a short episode encouraging support of Hilary Clinton.
"Will & Grace has always been political. It's always dealt with what is happening in our culture and in our country," Messing said.
"It's absolutely going to be addressing in real time what's happening. That's what we always did. That was never the agenda but that's just part of the DNA as a TV show. That's not gonna change."
New episodes of Will & Grace are due to air in 2018.
OIP Staff