December Film Reviews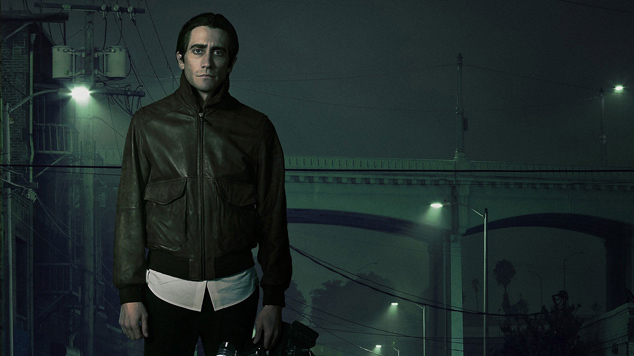 Nightcrawler (MA)

Directed by Dan Gilroy
Although he can recite the modern-day scriptures from corporate America, Lou Bloom (Jake Gyllenhaal) finds he has few opportunities to secure work. Then one night, he stumbles upon two men filming for the next morning's television news and he becomes a nightcrawler. Filmed on the streets of Los Angeles between midnight and 6am, the film captures those who prowl the streets and record car crashes, fires and even murders to sell to local news stations. Lou works exclusively for veteran news producer Nina (Rene Russo) and it is interesting to see how their relationship changes as Lou becomes more consummate at his job. Both Lou and Nina are survivors in the battle between television stations for the scariest crime stories, but sometimes lines are crossed. This highly watchable nocturnal thriller gets the pulse racing and absolutely oozes with dark humour. Everything revolves around Gyllenhaal whose disturbing behaviour pushes the limits.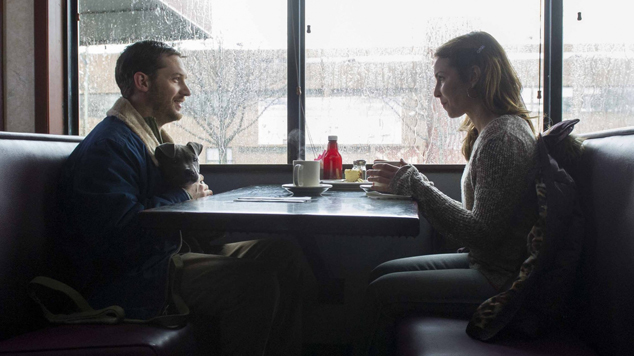 The Drop (MA)
Directed by Michaël Roskam
Bob Saginowski (Tom Hardy) is a bartender at Cousin Marv's in working-class Brooklyn. Sometimes he has to look the other way when the bar is used as a drop point for dirty money that needs to be stored away from those in law enforcement. He keeps to himself and attends mass every day at the local church, but his life becomes more complicated when he rescues a puppy from a bin. When his neighbour Nadia (Noomi Rapace) helps him nurse the puppy back to health, unexpected sparks ignite. Then the original owner Eric Deeds (Matthias Schoenaerts), who just happens to be Nadia's ex-boyfriend, turns up and tries to take possession of both the dog and Nadia. When the bar is robbed, Bob finds himself in the middle of an organised crime feud and he is forced to face the shocking truth about people he thinks he knows – including himself.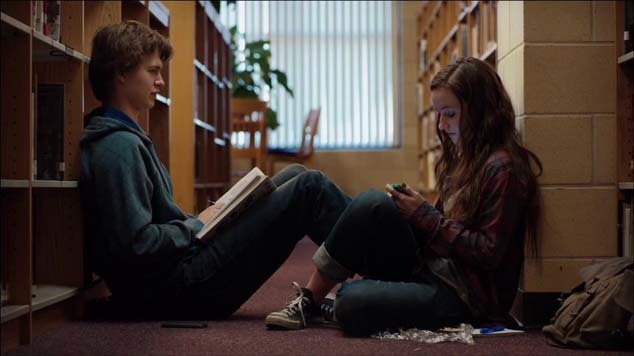 Men, Women and Children (MA)
Directed by Jason Reitman
As the camera follows a number of students at a Texas high school, text boxes hover above them to show what electronic communications they are engaged in. The portability of the internet has certainly changed the way we interact. Reitman shows how a group of teenagers have replaced intimacy with instantaneous banalities and parents struggle with how to protect them as they try to sort out their own problems. Concentrating on the small dramas that occupy our insignificant lives, he highlights video game addiction, anorexia, fame hunting, infidelity and porn addiction. The phones, tablets and the computers are just the vehicles for characters and relationships to be tested and some of the results are hilarious. Everyone is using technology to search for love and recognition, but it becomes obvious that they are looking in the wrong places. Technology is allowing us to make the same old mistakes in newer ways!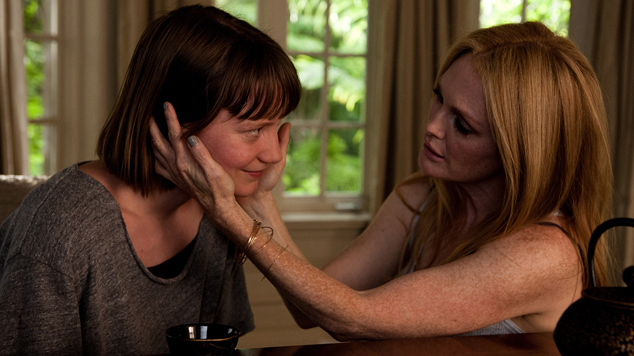 Maps to the Stars (MA)
Directed by David Cronenberg
This in-your-face social satire delves into the lives of a group of people trapped in the insular celebrity world that is Hollywood. While Stanford Weiss (John Cusack) is therapist to the stars. His wife Christina struggles to manage their child-star son Benjie (Evan Bird) who has just graduated rehab at the age of 13. Aging actress Havana (Julianne Moore) is fighting the younger actresses for roles and bored limo driver Jerome (Robert Pattinson) is writing a script. The link between these characters is the mysterious Agatha (Mia Wasikowska) who arrives in town as a shy, timid burns survivor looking for work. Self-interest takes centre stage for these privileged people and when violent tantrums erupt, they are stripped of their tinsel town wrapping. It's not pretty
'Maps to the Stars' screens as part of the Perth Festival 8-14 December at UWA's Somerville and 16-21 December at ECU's Joondalup..
Lezly Herbert