Director Chantal Akerman dies at 65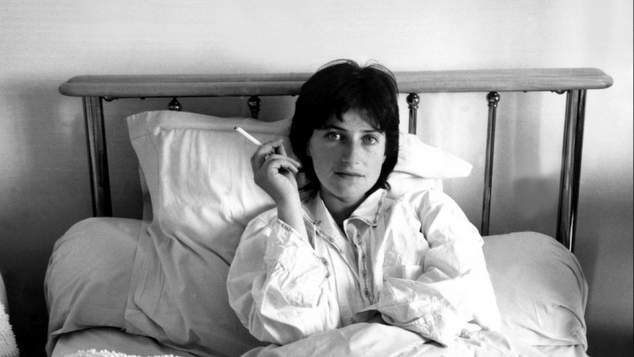 Belgian filmmaker Chantal Akerman, known for her avant-garde technique and feminist narratives, has died in her Parisian home this week at age 65.
Inspired by the Nouvelle Vague, particularly the work of Jean-Luc Godard, Akerman had a long and rich career spanning many decades. Artist and auteur, Akerman released over 40 films infused with her personal struggles and Sapphic motifs.
Akerman's first short film, 'Saute Ma Ville', was completed when she was just 17 years old. Just seven years later, she released 'Jeanne Dielman, 23 Quai du Commerce, 1080 Bruxelles' – a work widely lauded for its unconventional expression of time. Following the daily minutia of the female protagonists' routine, excruciatingly long takes and minimalist editing shaped a stark story of a domestic woman in '70s Europe.
Many of her titles, such as 'Je Tu Ill Elle', 'Les rendez-vous d'Anna' and 'La Captive' depict lesbian relationships and sexuality explicitly, though Akerman was as well known for her aversion to labels as for her art.
Once refusing to screen her work at the New York Gay Film Festival, Akerman said "I will never permit a film of mine to be shown a gay film festival". Akerman vehemently rejected the 'ghettoizing' of any culture by category, avoiding labels of queerness and feminism at all costs.
"I wrote a story that I liked," Akerman said on one of her films depicting lesbian lovers, "Everybody thought it was political. But it was a normal love story. It's not a feminist movie. I'm not saying it's a gay movie. If I did, then you go to it with preconceived notions."
Akerman's final film, 'No Home Movie', explores her Jewish heritage and her relationship with her mother Natalia – an Auschwitz survivor. Ms Akerman was due to appear at this year's New York Film Festival to discuss the great influence of her work depicted in Marianne Lambert's latest documentary, 'I Don't Belong Anywhere: The Cinema of Chantal Akerman'.
Leigh Hill