Dodging the donor you know on the road to IVF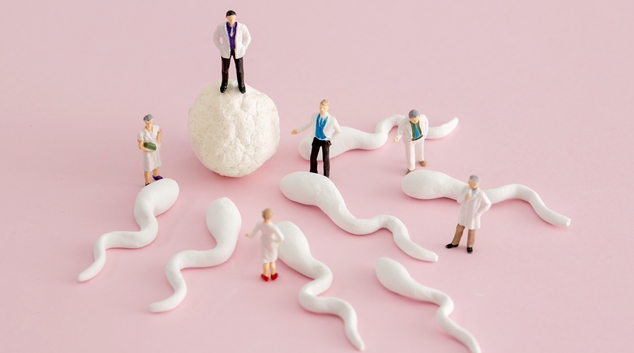 Most people don't ask. Or if they do, it's vague. 'Are you going through a clinic, or…?' We provide an equally vague, sanitised reply: 'Oh, we had originally thought we'd go with a known donor, and we got quite far down that path with a friend but in the end we decided it wasn't the right thing for us'. Polite nods all round.
Let's call him Bullet. It's not like we hadn't talked it through. A long-time childhood friend, gay himself, Bullet had expressed a willingness to help create a human in the past. We had approached him several months earlier – first sounding him out on the idea, and then asking if he'd consider it. A series of conversations followed – what were we after, how did we see it working, what sort of involvement would Bullet have? We seemed to understand each other, and be on the same page.
We provided resources, including legal information, detailing the situation in our respective states and encouraged Bullet to speak to other people about it. We made it clear that we were not interested in a parenting agreement, and that myself and my partner would be the child's legal guardians. We provided space for questions, and repeatedly checked in to make sure everyone was happy. It seemed that we were. Fortuitously in the same state, we made a date to meet up and go through the details. Come around after work, we said. We'll cook a roast.
3pm. He's late. A text at 3.30 indicates he'll be there in an hour.
5pm. No show. Partner phones him – he's on his way, 'be there in half an hour'.
6pm. At this point I'm beginning to feel like I'm in a parody of a bad heterosexual relationship. Stirring the gravy while the roast burns, waiting for a man to grace me with his presence. 'Is he even coming?' I ask. Partner opens a bottle of wine.
7.30pm. He swaggers in. Clearly drunk and full of bravado. Ok, so this is not going to happen. Partner and I exchange glances, and begin to go through the motions to a foregone conclusion.
Highlights of the evening included: being informed of Bullet's 'conditions' that included if the child was a boy, it was to have his last name – 'it doesn't matter if it's a girl because she'll just end up with some other dude's name anyway'; being told that Bullet's sister knew a [real estate] lawyer, who suggested that we were just out to take his money, and how he has to make sure he's protected; how Bullet's brother, with whom he'd spent the previous 4 hours polishing off a bottle of whiskey, told him to watch out because we're out to steal his children just like the brother's ex wife; being asked what about when the child is 15 and turns up on his doorstep to live with him?; and finally, being told that as Partner doesn't plan to carry the child, she isn't a real parent.
And he insulted the food.
In an attempt to divert the train wreck and salvage the friendship, I eventually said I don't think we want the same things, it's not fair on anyone to try to pretend that we do, so I think it's best if we give this a miss. Maybe we should talk about other things? After another couple of hours trying to minimise any further damage, we told him we'd collect him in the morning to come and get his car, and called him a taxi. The next morning, taking ourselves to breakfast somewhere far away from last night's disaster zone, we noticed his car is gone. He must have been up early.
…or that could be his car in the middle of the roundabout up on the hill, next to the road sign it collected on the way into the shrubbery. He's ok. We can only assume he walked home in the end.
So, We're a couple of Perth lesbians nearing the end of our reproductive viability, currently wandering in a slightly hurried direction towards the IVF clinic. We hope to conceive a child. With an anonymous donor.
Look out for the next chapter of this story in the August edition of OUTinPerth – on the streets from August 3rd.