Drag Race favourites team up for Drag Tots animated series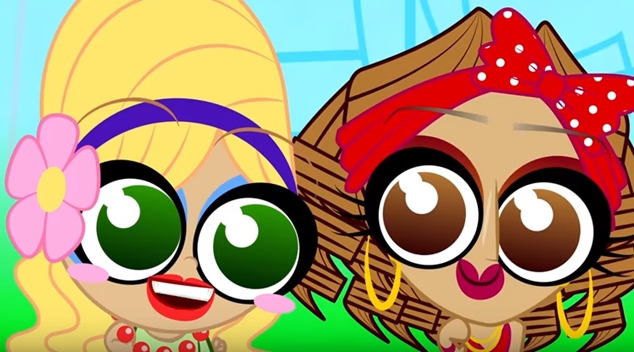 A handful of RuPaul's Drag Race queens have joined forces for a new cartoon series set in a school for baby dragsters.
Drag Tots stars Season 6 winner Bianca Del Rio, All Stars Detox, Latrice Royale and Adore Delano, and fan favourite Valentina as Powerpuff Girls-esque baby queens, balancing school life and battling their enemies with their "glitter powers."
The trailer sets the scene in a modern-day apocalypse, framing the Drag Tots' greatest enemy as the current political climate under US President Donald Trump.
The show made its premiere at DragCon over the weekend, a three-day celebration of drag at Los Angeles Convention Centre.
Check out the trailer below. Drag Tots airs on YouTube channel WOWPresents Plus from June 28th.