Dumped Liberal candidate Sherry Sufi isn't going quietly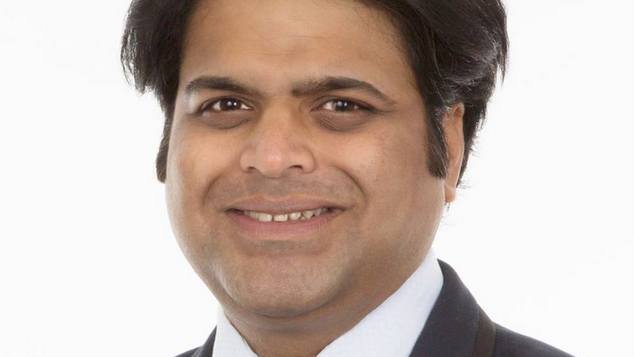 Sherry Sufi, the Liberal candidate who was dumped as the party's candidate for the division of Fremantle at the upcoming federal election is not happy that "cowards" highlighted his past comments on marriage equality and indigenous recognition.
The 33 year old former Liberal party staffer stood down as a candidate after news of a controversial video emerged. The failed politician has told media outlets that while this was unfortunate, his campaign was brought down by people leaking stories to the press.
Late last week 'The Fremantle Herald' reported that Sufi was captured in a video making fun of state member for Maylands Michael Sutherland's South African accent. In the video Sufi reportedly makes some sexually explicit remarks.
The video was filmed when Sufi was working for Sutherland and he lost his job over it.
Speaking to AAP Sufi said he'd already apologised for his behaviour in the video and it was something that he'd done when he "young and naive". The incident is alleged to have occurred three years ago in 2013.

The embarrassing footage came just days after the Prime Minister made a campaign stop in the Fremantle electorate but did not invite the local candidate to attend.
Sufi had drawn media attention over a series of articles he had written in the past, as well as past interviews he'd given.
Earlier this year Sufi told Buzzfeed News that recognising Indigenous Australians in the constitution was "a move to divide the country".
It was also highlighted that in 2013 he linked acceptance of same-sex marriage with polygamy and polyamory.
Sufi said calls for marriage equality were a "a perfidious and futile attack on language" that would lead to polygamous and poly-amorous relationships seeking recognition.
The aspiring politician had said society would need to create the words 'homogyny' to describe relationships with multiple women and 'homoandry' for a union between multiple men.
Sufi said it was unfortunate that his rivals had led the press to his previous comments, comparing their actions to those of fictional character Frank Underwood from the TV show 'House of Cards'.
"It is a fatal blow to democracy that cowards who disagree with your views would rather stoop to the level of playing Frank Underwood style House of Cards politics and leak dirt to the press instead of debating you," Sufi said.
"Now just because somebody doesn't support the idea of same-sex marriage doesn't mean you are unsympathetic to homosexuality or that you are unsympathetic to the same-sex community."
The Liberal party has moved quickly to replace Sufi with another candidate. The party's new candidate is Pierrette Kelly. Kelly is a former teacher and diplomat who was working for Liberal Senator Chris Back.
The Liberals aren't only the party changing candidates in Fremantle. Labor has also dis-endorsed their first pick, union official Chris Brown. Brown was dropped after it was revealed he had a spent conviction.
OUTinPerth easily found Sufi's previous interviews and opinion pieces on indigenous constitutional recognition and marriage equality by conducting a Google search.
OIP Staff
---

Love OUTinPerth Campaign
Help support the publication of OUTinPerth by contributing to our
GoFundMe campaign.