Eurovision Kicks Off!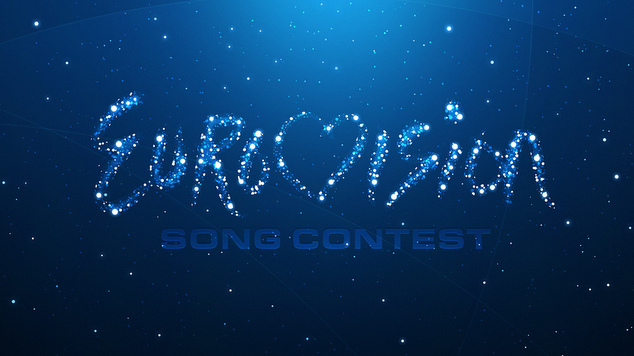 Eurovision's first semi-final kicked off last night, with 16 countries taking to the stage in Copenhagen for the cheesiest and best song contest of all time.
The following ten nations have made it through to the next round. Behold their entries:
Armenia
Aram MP3
Not Alone
First up we have Armenia's Aram MP3 with the very brooding number 'Not Alone'. You can tell it's an emotional song because of all the rain. I'm not a huge fan because Aram MP3 previously said that my favourite entrant Conchita Wurst's way of live was 'not natural'. He's since apologised though. Anyhow, this song is fairly repetitive, it's got that slow build up, orchestral feeling that so many entrants do, and then it drops some unexpected dub step beats in there. Why not?
Hungary
András Kállay-Saunders
Running
Again we have a very emotional number with jarringly upbeat dance beats. This one seems to be about child abuse. The film clip gets pretty heavy, which seems a little discordant with the catchy techno beats in the chorus.
Russia
Tomlachevy Sisters
Shine
These twin sisters won junior Eurovision in 2006 and have now come to compete with the adults. There was a fair bit of booing when it was announced that these two would be making it through to the next round as many viewers do not agree with Russian President Vladimir Putin's laws prohibiting 'gay propaganda'. When it comes to the actual clip, I dig the light bulbs and unflattering outfits. There's kind of an early 2000's vibe.
Iceland
Pollaponk
No Prejudice
On the opposite end of the ideological spectrum is Icelandic rockers Pollaponk with their anthem for equality, 'No Prejudice'. This clip has almost everything you need for the ultimate Eurovision entry: a bad guy wearing an eye patch, colourful outfits, a positive message about inclusivity and painfully bad lyrics clearly written by someone for whom English is not their first language. It might be the weirdest thing you see all day. Pollaponk: the Icelandic, socially conscious Wiggles!
Montenegro
Sergej Cetkovic
Moj Svijet
Things start off faintly Celine Dionular with some 'My Heart Will Go On'-esque flute and panning shots of the ocean. The child runaway theme continues but this time it's a cross-wilderness romance!
Azerbaijan
Dilara Kazimova
Start A Fire
Azerbaijan's Dilara Kazimova sure keeps herself busy in this emotionally charged ode to arson. She exhibits a range of exciting formalwear, sits on the edges of buildings like a benevolent Eastern European batwoman, and worships a woodwind instrument.
San Marino
Valentina Monetta
Maybe
This is reportedly singer Valentina Monetta's third attempt to win Eurovision for San Marino. with a song called 'Maybe', she doesn't appear to want to set hopes too high. There seem to be a lot of people singing mopey power ballads by the sea this year.
Ukraine
Mariya Yaremchuk
Tick Tock
Good God yes. This rhymes 'my heart is like a clock' with 'I'm standing like a rock'! it's this kind of insanely catchy but borderline nonsensical pop music that Eurovision is about! This is awesome. Although I do have a soft spot for cute girls in black and white menswear, so.
The Netherlands
The Common Linets
Calm After the Storm
Ok, so while this might technically be more moping next to the ocean, this is a truly lovely song. It's a refreshingly natural sounding, folksy number compared to the power ballads and hyperactive pop (and bizarre mixes of the two) that seem to be dominating this year. Plus you can tell it's meaningful because it's in black and white.
Sweden
Sanna Nielsen
Undo
Everybody knows Sweden means business in Eurovision. These guys have brought us five wins including ABBA's 'Waterloo', which is quite possibly one of the most memorable Eurovision songs of all time, as well as recently smashing it in 2012 with Loreen's 'Euphoria'. Sanna Nielsen is bringing it with the simultaneously heartbreaking and uplifting post break up recovery anthem 'Undo'. Competitors should be very afraid.
Stay tuned for more Eurovision updates as we voyage through the biggest international song contest on Earth!
Sophie Joske