Family groups meet in Africa for global fight against marriage equality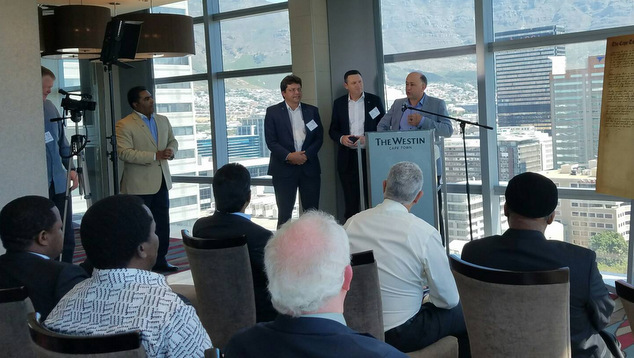 Conservative family groups have met in Cape Town, South Africa, to collaborate on strategies to stop any more countries allowing same sex couple access to marriage.
The representatives from a wide range of groups signed a declaration vowing to fight against marriage rights being extended to people who are in gay relationships.
The Cape Town Declaration reads in part; "We are of one mind on the bedrock of civil society, on the basis of that first and primordial community called the family: We affirm the dignity of marriage as the conjugal bond of man and woman. We embrace it not as the parochial practice of any sect or nation or age, but as the patrimony of all mankind."
The conference was organised by the International Organization for the Family (IOF).  The group claims to be a new organisation but it has strong links to the World Congress of Families – that organisation was declared a hate group by the Southern Poverty Law Center in 2015.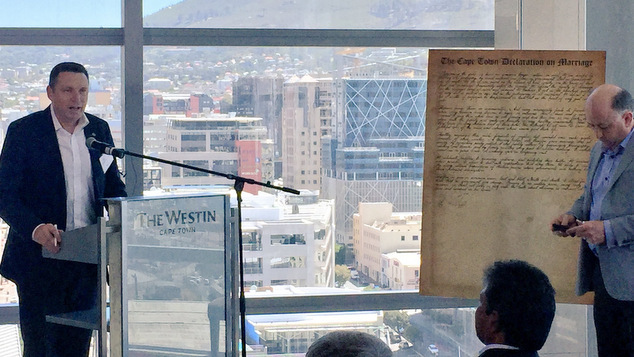 The Australian delegation included Lyle Shelton, head of the Australian Christian Lobby and Dr David van Gend from the Australian Marriage Forum.
The Australian Christian Lobby said it was pleased to have met up with similar organisations from around the globe and highlighted that only a minority of countries allow same sex couples to wed.
"With just 23 of 190 United Nations member countries having redefined marriage in law, the new global marriage movement is determined to prevent further slippage and to win marriage back where it has been lost," Lyle Shelton said in a statement.
"It is exciting to be part of a global movement which is not giving up on the truth about what marriage is."
Also attending and signing the declaration was Singapore's Pastor Lawrence Khong. The religious leader is an outspoken supporter of Singapore's laws which criminalise homosexuality. Wong has previously described calls for the laws to be repealed to be part of an "insidious conspiracy".
South Africa was represented by the Reverend Kevin Meshoe, leader of the African Christian Democratic Party (ACDP). Meshoe's party has previously opposed condoms being promoted as part of programs to stop the spread of HIV, the party believes abstinence and marriage would be more effective.
The ACDP was also against the age of consent for homosexual sex in South Africa being equalised with age of consent for heterosexual sex.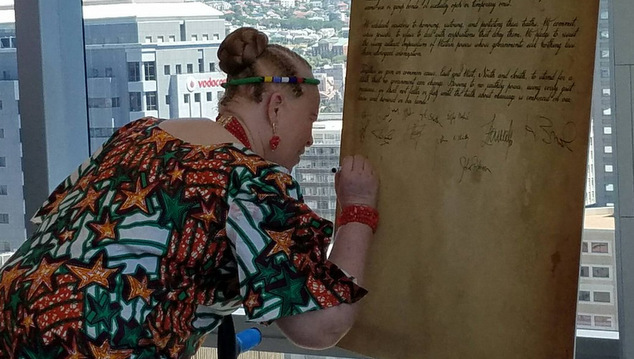 Uche Ajulu-Okeke, Nigeria's Ambassador to South Africa was also a signatory to the new declaration. Homosexuality in Nigeria can be punished by a 14 year prison sentence, being part of a social group or organisation that supports homosexuality can also be punished with a decade in prison.
Ajulu-Okeke has previously called on Nigerian families not to bring the bodies of relatives who die outside of the country back to their homeland. The ambassador has argued that there is a high risk that HIV can be spread after death.
Bob McCoskrie, founder of New Zealand's Family First organisation was also in attendance. McCroskie was one of the leading voices against the introduction of marriage equality in New Zealand.
Leading opponents of marriage equality from Kenya, Croatia, Malawi and other countries also attended.
Images: Twitter