Powerful voices on screen at the cinema this August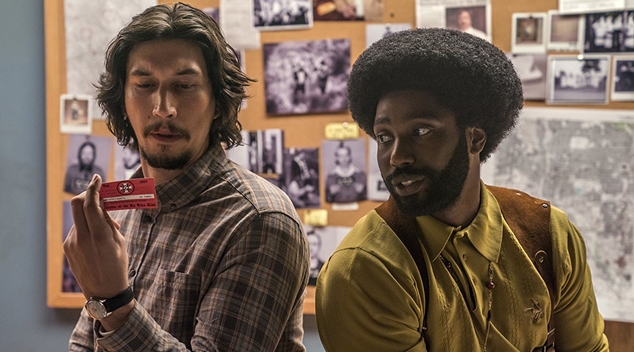 BlacKkKlansman (★★★★½) is an ambitious docu-drama by visionary social commentator Spike Lee (Do the Right Thing and Malcolm X). Using Ron Stallworth's memoir, Lee tells the unbelievable story of the first African-American detective to serve in the Colorado Springs Police Department. In the early 1970s Stallworth decided to join the local chapter of the Ku Klux Klan to 'infiltrate hate' and expose the members of the extremist organisation. Denzel Washington's son John David Washington does a magnificent job as Ron Stallworth, and so does Adam Driver, the police colleague Flip Zimmerman who goes to the face to face meetings with the KKK members … for obvious reasons!
Alternating between outrageously hilarious and horrifyingly tragic, Lee manages to cram a lot into the two hour film. He includes cinema's racist depiction of blacks over the ages, police brutality that has echoes in current times and the amount of fear and brutality that a group of not so smart yokels are capable of. In one memorable scene, Harry Belafonte talks about the 1916 lynching in of Jesse Washington in Waco, Texas. This is juxtaposed with the KKK Grand Wizard David Duke (Topher Grace) rallying his "true white men". BlacKkKlansman is brilliant – comical and disturbing at the same time.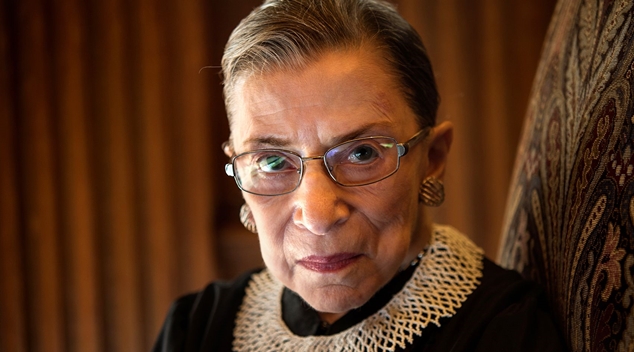 RBG (★★★★½)  is short for Ruth Bader Ginsburg whose legal battles over the last 60 years have attacked discrimination in America. Directed by Betsy West and Julie Cohen, this inspirational documentary shows how this diminutive 85 year old Supreme Court Justice has become the popular culture icon 'The Notorious RBG'. The quietly spoken Ginsberg talks of being one of the few females studying law at university and the difficulties in getting employment. Impressive in the gym as well as the court, Ginsberg eventually won five of the six cases before the conservative Supreme Court and forced the government to change gender discriminative laws.
One case Ginsburg won allowed women to be admitted to the previously all-male Virginia Military Institute and her enormous impact on women's lives is seen at a celebration twenty years later. She quotes 19th century feminist Sarah Grimké – "I ask no favour for my sex. All I ask of our brethren is that they take their feet off out necks." This film is not only a celebration of a life that continues to be productive, but the quiet determination of a modern day superhero who has changed the lives of many people, and changed the society in the process.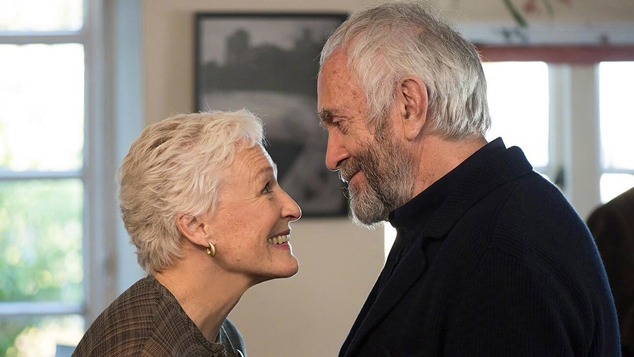 The Wife (★★★★★), from Swedish director Björn Runge, is a tour de force that brings together two incredible actors. Married for nearly 40 years, Joan (Glenn Close) and Joe (Jonathan Pryce) complement each other. Joe is a successful novelist who has just won the Nobel Prize for Literature and Joan is his ever-supportive wife. Their daughter is about to have her first child when Joe, Joan and their son David (Max Irons) who is an emerging writer, travel to Stockholm for Joe to receive the award and attend celebratory dinners.
The flashbacks to when the young couple (with Close's daughter Annie Starke playing the younger Joan) met show how their relationship developed at a time when female writers weren't taken seriously and the talented Joan gave up her aspirations to be a writer to support Joe. This is an intense person on person slow burn as a lifetime of memories reveals compromises, betrayals and secrets. As the title suggests, the wife reveals the most unsettling discoveries as Joe's would-be biographer Nathaniel (Christian Slater) adds fuel to the flame. Adapted from a book by Meg Wolitzer, this is an incredibly powerful portrayal of with a complex relationship that is slowly killing one of its hosts.
Lezly Herbert