Bibliophile | Fleur McDonald explores women battling adversity in rural Aus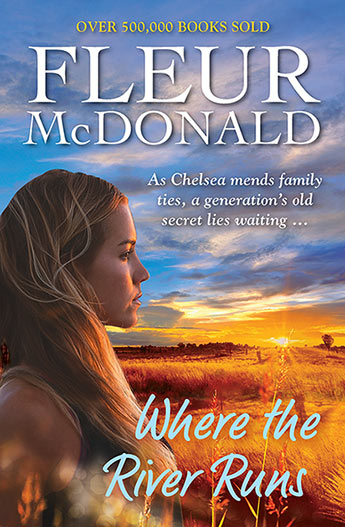 Where the River Runs
by Fleur McDonald
Allen & Unwin
At thirteen years of age, Chelsea Taylor didn't like to conform to the school rules, preferring to do things her own way. Piano was her passion and a scholarship to the Music Conservatorium in Adelaide eventually took her away from her family's farm. At the age of thirty, she returns to Barker which is at the foot of the Flinders Ranges.
After spending some time touring as a top concert pianist, she now has a four year old daughter Aria. Her mother has died and she is bracing herself to face her father Tom, who shouted down the phone ten years ago that she was never to come home again.
When torrential rains unearth human bones that may have been buried on the family farm fifty years ago, Detective Dave Burrows comes to investigate. In between organizing road blocks for the approaching Christmas pageant, Burrows tries to track down records of missing people. With her father suffering from memory loss and panic attacks, Chelsea searches the old family albums in the cellar to unearth family secrets and find clues to the identity of the interred remains.
Chelsea and Aria stay in the family home with Tom and farmhand Cal, who seems to have already judged Chelsea for not coming home to her mother's funeral. The search for the identity of the bones happens at the same time as Chelsea tries to make up for her absence and try to make sense of her life … and her life direction.
Having lived and worked on farms most of her life, Fleur McDonald likes to write about strong women overcoming adversity. In her latest novel, the parallel investigations of past and present are intriguingly entwined, and the reader ends up learning about farming life as well as enjoying the complications that the characters have to sort through.
Lezly Herbert
 After some new books? Head to the Book Depository