Former Prime Minister Malcolm Fraser Dead at 84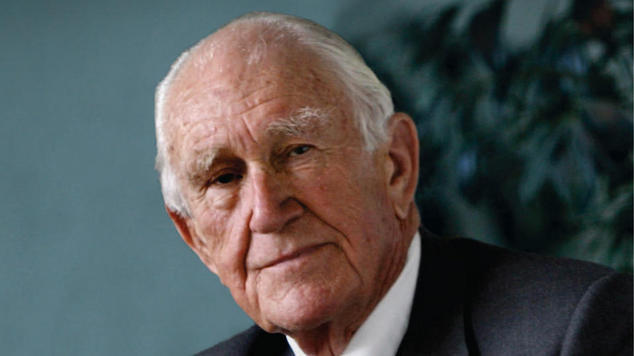 Malcolm Fraser, Australia's twenty second Prime Minister, has passed away aged 84.
"It is with deep sadness that we inform you that after a brief illness John Malcolm Fraser died peacefully in the early hours of the morning of 20 March 2015," a statement from Mr Fraser's office announced.
"We appreciate that this will be a shock to all who knew and loved him, but ask that the family be left in peace at this difficult time."
Mr Fraser was Australian Prime Minister and leader of the Liberal Party from 1975 to 1983. He came to power when the Governor General dismissed Gough Whitlam's Labor government.
In the subsequent election his government received the largest majority ever achieved in an Australian federal election. The Fraser government was re-elected in 1977 and 1980 before being defeated by Labor's Bob Hawke in 1983.
While Mr Fraser's rise to power came during one of the most turbulent times in Australian politics, his career after being Prime Minister was also significant. Mr Fraser has been recognized for his contribution to the fight against apartheid in South Africa, his role as chairman of CARE Australia and his advocacy for human rights.
In recent years Mr Fraser had been critical of both the Howard and Abbott Liberal governments. In December 2009, shortly after Tony Abbott was elected leader of the Liberal party, Mr Fraser resigned from the party that he once lead. At the time of his resignation Mr Fraser said; "the party was no longer a liberal party but a conservative party."
A prolific user of the social network Twitter, Mr Fraser posted a link just two days ago to an article on foriegn policy and China.
Mr Fraser was a vocal supporter of marriage equality and criticised Prime  Minister Tony Abbott for not allowing Liberal party members a conscience vote on the issue.
While he had come to power under controversial circumstances, ousting the Whitlam government. In later years he enjoyed a freindship with former Labor Prime Minister Gough Whitlam. Mr Whitlam passed away last year.
Tributes to the former leader have been given by both sides of politics.
Prime Minister Tony Abbott said Mr Fraser was a "fierce Australian patriot".
"The friendship he built in later life with Gough Whitlam spoke volumes about the character of both men at the centre of the crisis: in their own different ways, they were both fierce Australian patriots," Mr Abbott said.
"Under Malcolm Fraser's leadership, self-government was conferred on the Northern Territory, the Commonwealth Ombudsman was established and our first Freedom of Information laws were enacted.
"Under Malcolm Fraser's leadership, Australia was an unwavering opponent of apartheid and after he left office, Malcolm Fraser continued to work for the end of apartheid.
"His subsequent appointment to roles with the United Nations and the Commonwealth of Nations reflected his high international standing."
Former Labor Prime Minister Julia Gillard highlighted Mr Fraser's contribution to fighting apartheid, his commitment to multiculturalism and support for Australia's Vietnamese community.
Paul Keating, Australia's 24th Prime Minister released a statement calling Mr Fraser's death a great loss.
"Notwithstanding a controversial Prime Ministership, in later years he harboured one abiding and important  idea about Australia – its need and its right to be a strategically independent country." Mr Keating said.
"I always thought Malcolm would be around a lot longer. I must say, I wish he had been." Mr Keating said.
Foreign Minister Julie Bishop said Mr Fraser's passing was the end of an era.
"He made a significant contribution to public life in this country, so he will be missed and I certainly pass on my deepest sympathies to his family." Ms Bishop said.
OIP Staff