Fresh tunes – add some new music to your life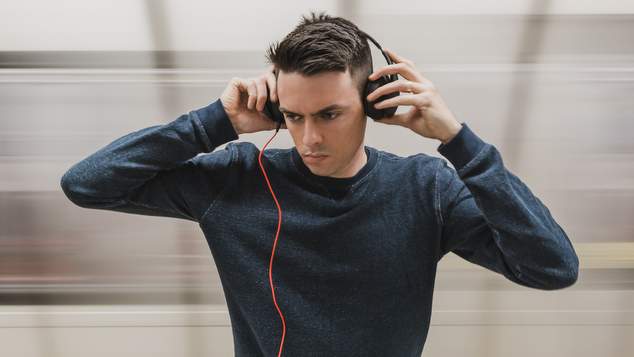 Looking for some new sounds to liven up your life? Our team have taken a listen to some of the recently recent albums and new tunes and delivered a verdict on what's worth downloading.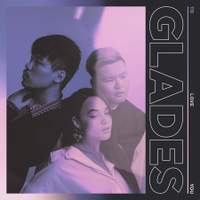 Glades
To Love You
★ ★ ★ ½
Following on from their EP from 2016, Glades' debut album follows up on their style with greater polish and a greater diversity of sound. The diversity of sound is both a weakness and strength of the album, there are some great pop songs here but some that fall flat and generic. Despite this, if you are into Troye Sivan-esque pop there is plenty to like – Nervous Energy, the opening track, is definitely a highlight of the album with a good rhythm that sticks with you.- Sadie Ward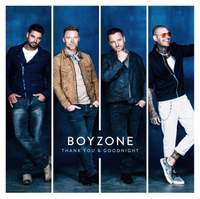 Boyzone
Thank You and Good Night
★ ★ ★ ★
Stephen Gately was the standout voice in the 90s Irish boy band Boyzone. After his death in 2009, the band floundered but soldiered on. However, the closing and best arranged number Dream, has Gately posthumously singing with the group in his own reworked song, where fittingly he has last refrain. Marking their 25th anniversary this final 12-track album is well-crafted with soaring four-part harmonies, a Boyzone trademark. Nearly every track could be a hit single. Keating's voice is raspier these days but works well with the story-telling lyrics. – Terry Larder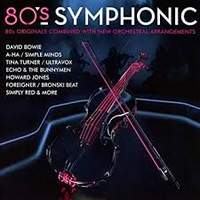 Various Artists
80's Symphonic
★ ★ ★ 
It's been done to Elvis, Aretha and Roy Orbison – keep the original vocals and slip in a symphony orchestra, now listen to the biggest hits of the 80's with added class. With the slower tunes like Ultravox's Vienna, Foreigner's I Want To Know What Love Is or Simply Red's Holding Back The Years a new beauty is revealed, but for the faster songs from A-ha, David Bowie and Bronski Beat it's awful. With the very 80's synthesizers stripped out of most songs something is missing. – Graeme Watson
---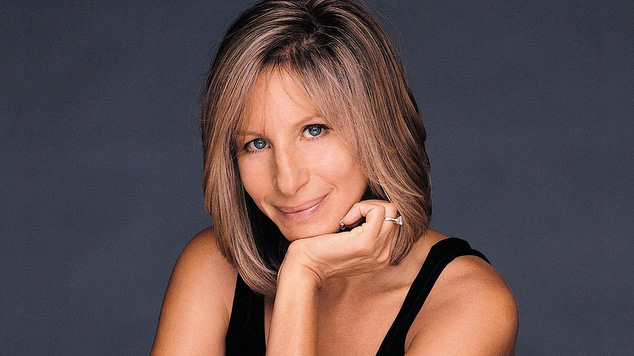 Barbra Streisand
Walls
★ ★ ★ 
Barbra Streisand's previous one was Encore: Movie Partners Sing Broadway and I'll happily disclose I was one of those who actually bought the CD – please don't judge me – and will own up to listening to 2 or 3 tracks endlessly.
The tracks on Barbra's new album; 1 What's on My Mind, 2 Don't Lie To Me, 3 Imagine/Wonderful World, 4 Walls, 5 Lady Liberty, 6 What The World Needs Now, 7 Better Angels, 8 Love's Never Wrong, 9 The Rain is Falling, 10 Take Care of this House, 11 Happy Days are Here Again.
Well, you can see the theme, even if you've been in a remote mountain somewhere and perhaps not aware of world or especially American politics.
Most of these are ballads, with Barbra's voice and only one or two instruments. Some might've preferred a bit more variety. You know, one song as a voice + instrument, the next song with Barbra's incredible voice but perhaps with a children's choir.  Lady Liberty or Imagine/What a Wonderful World are two tracks that come to mind.
I can certainly see that one or both of these songs will be the anthems at the next protest rally in the United States. When that incredibly powerful voice sings "Don't Lie to Me, Don't Lie to Me", mentions someone's who's "built towers of bronze and gold", well, we all know by now, who and what the lady's singing about.
I'm reviewing this CD after the death of a previous American president. Tributes have flowed for the ones who succeeded him, who were from 'the other party.' Can't imagine that now, either in the US or here at home.
These songs are beautifully sung – hey it's Barbra –show off her incredible vocal range, but there is no mistaking the intent, a rebuke, even if lyrical, poetic and musical, to the current one. I can see it becoming the anthems for the opposition and protesters if this current president were to run for a second term. Actually thought Climb Every Mountain would be another track, but that's from the previous one, which the lady sings with Jamie Foxx. Come to think of it, that song would've fit into this album.
Thinking that critics will focus on the recurring themes – kinda same-same, Barbra's 'power' that enables this album to be made and how effective it will be. Fans will admire the creativity fuelled by anger and frustration. She probably didn't 'need' to release this album, but she will be both admired and reviled for doing so.
In my opinion, there are other albums from this woman that are 5-stars. Thinking it deserves 4 for what they'd call 'chutzpah' or guts. But only 3 for the music and for it as a stand-alone thing, without the politics.
Katherine 
---
Fresh Tracks
Mark Ronson & Miley Cyrus – Nothing Breaks Like a Heart instant hit The Chemical Brothers – Free Yourself (Paranoid London Remix) Mega-tune gets an acid house makeover, is acid house back? Notte featuring Allo – Marvin & Guy it asks about faith in God, faith in man, and faith in justice over a hypnotic dance beat Benji Lewis – Ride haunting hypnotic tune, bet this is on a TV soundtrack in no time Driftwood – Higher very intriguing sounds and captivating vocal Kevin Morby – Harlem River Dub (Peaking Lights Remix) very odd, squelchy, and murky Nicki French – On Your Marks Get Set Go Away it's a camp hi-NRG tune that goes full blast Bakar – Dracula punky Art of Tones – Have a Little Fun a disco soundtrack for well dressed robots
---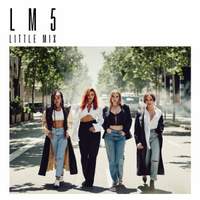 Little Mix
LM5
★ ★ ★ ★
New Little Mix! Back again for a fifth time! This is a brilliant album, a wonderful collection of songs which feels very authentic to the style that have cultivated. So many of the songs just make me want to have a good time. It's a great album as a whole, and there weren't any songs I didn't enjoy, only songs I loved more. It's an fantastic album, with a very empowering feel overall. Thanks Little Mix for coming through again. – Hayley Roberts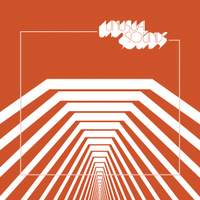 Various Artists
Unusual Sounds
★ ★ ★
Unusual Sounds is jammed full of funky, synth heavy tracks that – while designed to evoke particular emotions and moods – primarily invoke the 70's. Composed in the first era of vinyl for film and tv, some of these tracks will be instantly recognisable in a "where have I heard that before" kind of way. This is not a bad thing, in fact these tracks are prime for sampling by an innovative musician. In the meantime, this album is great as the soundtrack to your next dinner party. Rebecca Bowman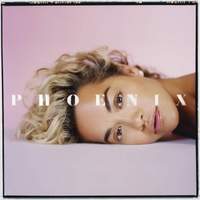 Rita Ora
Phoenix
★ ★ ★ ★
Rita Ora's second album lands with a bang! It's been a long wait for some, but this album certainly delivers. Rita has such a strong voice, and it's really showcased here. This stays very true to her style, while still delivering great variety. The album has a number of collaborations, which are brilliant, while still feeling very Rita, which is quite an achievement. Rita has such a powerful voice and it really shines here. I'll definitely be listening to this again.- Hayley Roberts