Fringe World remains the biggest event in Western Australia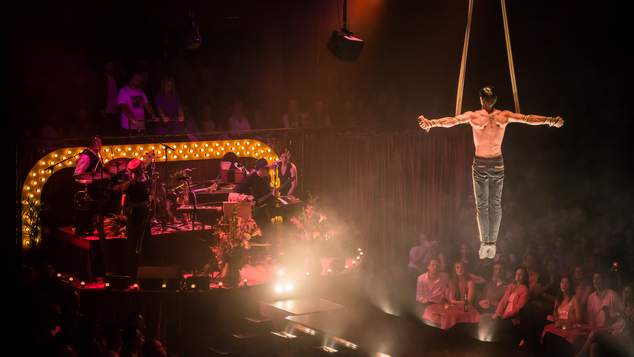 Fringe World has just released its annual Impact Report, which reveals the rapid growth of the festival since its inception in 2012.
The four week long, open-access, festival sees hundreds of shows featuring comedy, cabaret, burlesque, drama, circus acts and a myriad of other things, bringing the city to life from mid January each year.
In 2018 the festival delivered more than $8.6 million in payments to participating artists, which means more than $37 million has been paid out to artists and arts companies since the first full festival in 2012. Fringe World said prior to their establishment none of this revenue was being delivered to the artistic community.
The 2018 Festival featured 730 events at 155 venues and achieved more than 360,000 attendances at ticketed events with total free and ticketed attendance of more than 900,000.
The Festival also recorded its biggest day of sales on record, with more tickets sold in 24 hrs on one Saturday during the 2018 Festival than across the entire 2011 inaugural season. All together the festival brought in $21.36 million dollars, including $1.25 million of state government funding.
Minister for Culture and the Arts David Templeman launched the Impact Report and said the positive impact of FRINGE WORLD was not limited to its fingerprint on the cultural sector.
"The Fringe is known and loved by the WA community and helps to create jobs both directly and indirectly," he said.
"Fringe World has an enduring place in the hearts and minds of all Western Australians and it is good to see FRINGE WORLD responding to the question of ongoing sustainability for artists and independent producers."
The Fringe World team says the report shows the government's investment in their festival is good value for money. It has been calculated that the ecenomic imapact of the event is over $101 million, meaning each dollar invested by the state government brings a $81.00 return.
The report shows that Fringe World makes people feel safe in the Northbridge area, and encourages them to try out new art forms and make some adventurous selections.  The report reveals that while there are many overseas acts venturing to Perth for the festival, the majority of performers taking part are locally based.
Fringe World also addresses the collapse of events company Jumpclimb. The independent promoter shut its doors after this year's festival leaving many artists unpaid for their work. Fringe World said it is continuing to work with the artists affected.
While it has been questioned if Fringe World has grown too big too quickly, Artistic Director Amber Hasler said that with many local venues putting their hand up to be involved, there's probably still room for the festival to grow further.
"The Fringe continues to grow so long as there are artists and companies that want to participate and venues that
want to host them, so the fact that we continue to get artists returning and new venues putting their hand up every year points to the Festival being a platform that is attractive to artists, which means there's probably a bit more growth to come." Hasler said in a Q&A contained within the report.
OIP Staff
---