Game of Thrones' Eugene Simon is keeping the faith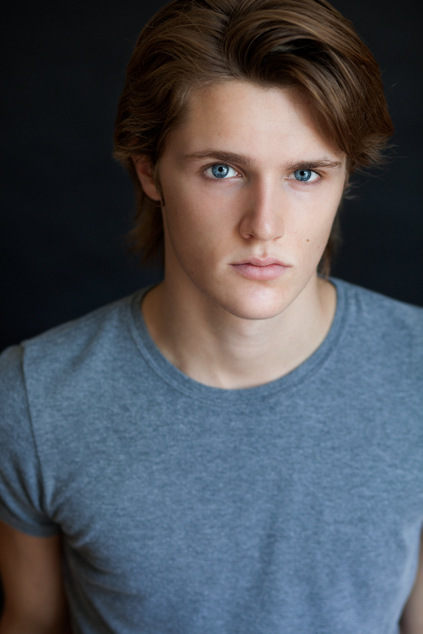 There's a extra risk involved with interviewing an actor from the TV juggernaut 'Game of Thrones'. You can't be sure their character will still be breathing by the time you publish the interview.
Chatting to actor Eugene Simon, who plays Lancel Lannister in the show, I suggest maybe we should do two takes on the chat, one where Lancel is alive and well, and another when he's come to a sticky end.
"You take a much of risk writing about these characters and we do playing them," Simon laughs, but he won't be drawn on the life expectancy of Lancel Lannister. It's probably fair to say an actuary wouldn't give you good odds on his mortality.
"In this show it's never a question of are you going to die, it's how are you going to die.
"I haven't had to worry about it too much but you do always have that slight sense of fear." Simon said.
Of the plethora of characters appearing in the show, Simon's character of Lancel Lanister has had one of the biggest character's arcs.
When he first appeared he was a bumbling squire to King Robert Baratheon, later he was a timid knight and lover to his cousin Queen Cersei. After he recovered from his wounds following the Battle of the Blackwater, he reappeared as Brother Lancel, devoting his life to religion and finding a place as a member of the Faith Militant.
"I'm very lucky in that respect, I played as character at the start in seasons 1 and 2 that really suffered from the pressure of his family and really not being able to keep up with the ambition that was around him in Kings Landing.
"Then suddenly between seasons 2 and 5 this transformation goes on. I was hinted that this is what would happen by George R.R. Martin when I first got the role. He actually emailed me and said 'this is the outline of Lancel's story line', but there was never ever guarantee that any of it was going to happen.
"When he did come back, and I saw the changes that he has to go through, I had that wonderfully feeling that an actor gets – that cocktail of pure raw fear and excitement, it was wonderful.
In the year that the character was off-screen recovering from his wounds and finding religion, Simon transformed his body gaining 18 kilograms through a tough workout schedule.
One scene dramatic scene that involved Simon's character is when Lancel makes the commitment to become a member of the faith militant. As the religious police take over Kings Landing, Lancel gets their symbol of devotion carved into his forehead.
"I wanted that scene to seem as realistic as possible, I had my nails really long to play Lancel and there's a brief cut to Lancel clinging to the side of the wooden board that he's strapped down to. We created little weak spots in my long nails and I squeezed the board and my nails actually broke on the wood, all so it would look real."
For Simon the Game of Thones journey started six years ago when he first auditioned for the show. He initially auditioned to be super brat Joffrey, but was asked back to read for the role of Lancel.
"We had no idea that Game of Thrones was going to turn into what it is now." Simon said recounting that the audition process was just like most other acting jobs.
Simon said the show's success was due to a combination of factors.
"It's a combination of really great writing, great cinematography, marvelous actors and a really great crew, coupled with the fact that this show was willing to kill off it's protagonist in episode 6 of season one, that changed the game quite a bit."
Given the shows huge cast and sprawling story lines Simon said that even as a recurring character he's only met around twenty percent of the show's regular actors.
"I haven't even completed meeting all the members of the Lannister household, I never met Charlie Dance (Tywin Lannister) when I was on set, I only recently met my father for the first time during season 5." Simon said.
Eugene Simon is appearing at Supanova Pop Culture Expo on June 24th – 26th at the Perth Convention and Exhibition Centre.
Graeme Watson