Gary Puckett chats about singing 'Young Girl' in the age of #metoo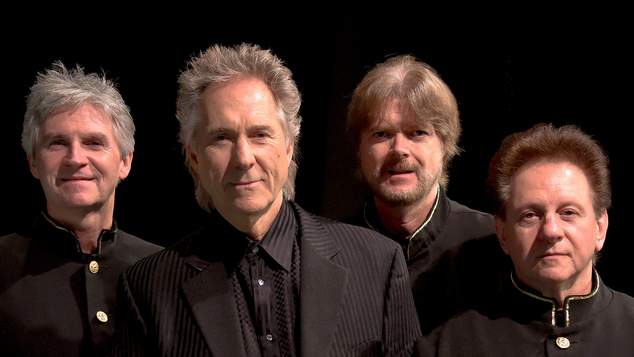 Gary Puckett and the Union Gap are heading back to Perth to play a show at The Astor Theatre on 13th February. The band had huge hits the 60's with songs including Young Girl, Woman Woman, Over You and Lady Willpower.
Chatting to OUTinPerth the band's frontman told us something that not many people can claim. He once met Elvis Presley.
"I was a kid when Elvis was a teenager, he was eight years older than me… and having those great hit records that I just absolutely loved. He was the one who really reached into my heart and soul with his look, with his voice, his style, his songs." Puckett said.
Once he'd found his own success as a musician Puckett found himself playing the same Las Vegas hotel that Elvis was playing at. One afternoon Puckett bumped into a large entourage in the hallway, when the sea of men in suits parted there was his hero standing in front of him.
"It was very cool, I had the opportunity to talk to him and relate to him, to tell him how much I loved his music and what he meant to me." Puckett said. After their hallway meeting Elvis came and saw Puckett perform.
Later the singer learned that Elvis often listed him as one of his favourite singers. "I was among his top three vocalists that he loved and respected."
His remarkable and distinctive voice has allowed Puckett to have a long career in music. Along with his band he first found success in the late 1960's. The Union Gap stood out from the crowd because they dressed in replica uniforms of civil war soldiers. Puckett said the way the band dressed was a big part of their success.
"I believe it was very important, to be honest." Puckett said. "All the other bands looked the same , a few put some thought into how they looked, but so many of the bands were just being the same as they were when they were walking the streets, if you know what I mean, with the tie-dye shirts, paisley, leathers, bell bottoms and platform shoes."
" I just thought it would be really nice if we could have a look that distinguished ourselves. I found out there were about four to five hundred records being finished every month and sent out to radio stations. Back then there was only the Top 40 chart, so it was very competitive.
"I realised the cover was very important and we would need to be recognised. So I thought if we could look different, we'd stand out from the crowd a little and have a little greater chance of being played.
Puckett's gamble paid off because a DJ in Columbus Ohio was a civil war historian and immediately picked up the record when he saw the historic uniforms.
Suddenly Gary Puckett and the Union Gap were the number on record on the station in Cleveland Ohio, and soon the song begun to be played by other stations too.
Once they'd achieved their first goal of having a hit record, Puckett said they just kept setting goals for having more hit tunes, getting out on the road and then playing with other big artists of the day.
"We got to play shows with Chicago, The Beach Boys and the Mammas and the Papas, and the Turtles, we got to play with everyone who was having hit records."
Five decades on from those first hit records Puckett says he never gets tired of singing the songs, especially because they are so well loved by fans.
"I have an audience now that is very wide ranging in age, I see very young people and very old people. Those records have become part of the fabric of pop music around the world." Puckett said.
The band's best known song Young Girl is about a man who realises the woman he is talking to is too young for him to be interacting with. Some people have said the song sounds "creepy" in the age of #metoo but Puckett said he's never thought of the song that way.
"The guy in the song is not creepy at all, and I've always thought of it this way since we first recorded it, I've always thought the guy in the song is upstanding." Puckett said. "When he discovers the girl is a certain age, he says 'wait a minute – this is wrong  – go away'.
"People can think it's creepy, that's their prerogative, but I've never thought of it that way."
Take a trip back the 1960's when Gary Puckett and the Union Gap visit Perth on 13th February. Head to www.astortheatreperth.com for tickets.
Graeme Watson
---