Review | 'Gay Chorus Deep South' are singing for their lives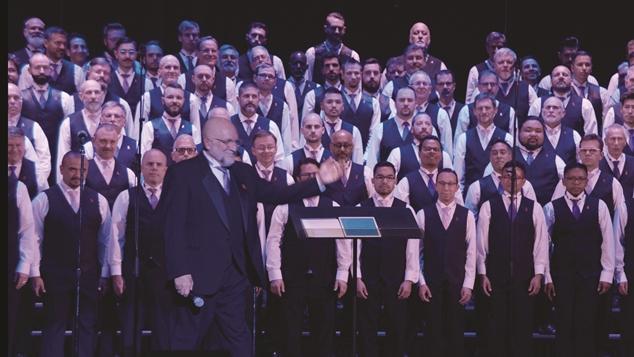 Gay Chorus Deep South | Revelation Film Festival | 6th & 16th July | ★ ★ ★ ★ ★ 
Written and directed by David Charles Rodrigues, this heart-warming documentary is about the healing power of music. Rodrigues follows 300 singers from the Gay Men's Chorus of San Francisco as they tour the southern American states with the most restrictive LGBTI laws.
In states like Mississippi, Alabama, Tennessee and Carolina politics is intertwined with the church, and the choir is joined by the Oakland Interfaith Gospel Choir, a predominantly African American group that includes many gay singers. The message they are valiantly trying to spread through song is that unity is more important than politics.
It is a tough gig for some of the participants who have to face their demons. For some, it is a homecoming tour and they tell their personal stories of growing up in the South where it was (and in parts still is) ok to be openly homophobic and openly racist. With songs that embrace love and hope, the camera records how some of the participants try to heal long-standing rifts with family and community.
Many of the singers are singing to reclaim their lives. It would have been good to hear more personal stories because it is these stories and the moments of personal catharsis that provide glimmers of hope. The final performance takes place at a Baptist church from where the choir conductor, a former minister, was removed after coming out.
Of course, music has been used by the civil rights movement in America where gospel songs spread powerful messages of freedom and equality. It is difficult not to be caught up in the passionate singing of Amazing Grace or the persuasive lyrics of True Colours.
Gay Chorus Deep South screens at Luna Cinema as part of the Revelation Perth International Film Festival with the world premiere of a 10 minute short film on from the Gay & Lesbian Singers of WA, Singing For Our True Heart on Saturday 6 July and Tuesday 16 July. Presented by OUTinPerth.
Tickets are available now from revelationfilmfest.org or lunapalace.com.au or at Luna Cinema, and getting early tickets is recommended.
Lezly Herbert
---