George Santos pleads not guilty to fraud and money laundering charges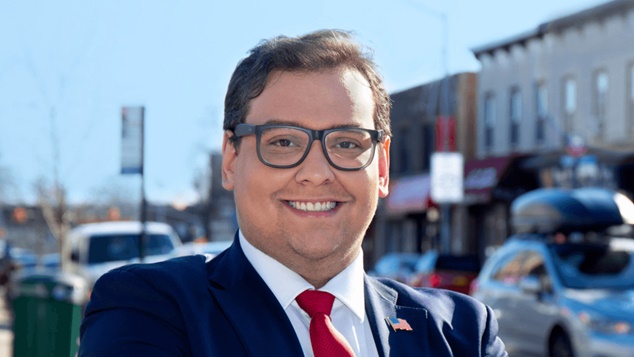 Shortly after being elected to the US congress last year American politician George Santos admitted that he made up a lot of his biography.
It was revealed that Santos had made up huge swathes of his back story including his education, work history, heritage and possibly even where he lived. While most of his fictious claims were not illegal that politician has now been charged with a string of crimes by authorities.
Last week Santos pleaded not guilty to charges of fraud, money laundering and theft of public funds. The indictment against the politician accuses him of setting up a fundraising campaign but using the donations to by luxury goods and pay off his personal credit card.
Additionally, he's accused of illegally claiming unemployment benefits while employed as a regional director of an investment firm and during his run for congress.
"I'm going to fight my battle. I'm going to deliver. I'm going to fight the witch hunt," Santos told reporters outside a Manhattan courthouse. "I am going to take care of clearing my name, and I look forward to doing that."
The politician continues to serve in congress where the Republican party holds a slim majority. The judge in the case released the politician on a USD$500,000 bind and gave him permission to travel to Washington so he could continue to fulfil his congressional responsibilities.
House speaker Kevin McCarthy said there was no need for Santos to resign as he had not been found guilty of any crimes.
"I think in America, you're innocent till proven guilty." the speaker said following Santos being released from custody.
In his run for office Santos claimed that he had worked for top Wall Street investment firms, attending two prestigious colleges, been a successful volleyball player and founded a non-profit that helps animals. The media later uncovered none of his claims were true. They also discovered that the queer politician had not shared that he'd been in a heterosexual marriage.
Santos also claimed that his mother was a survivor of the 9-11 attacks on New York and he was a descendent of Jewish refugees from the Holocaust. There claims were also shown to be dubious.
OIP Staff
---

You can support our work by subscribing to our Patreon
or contributing to our GoFundMe campaign.