The GLORIA's are open for voting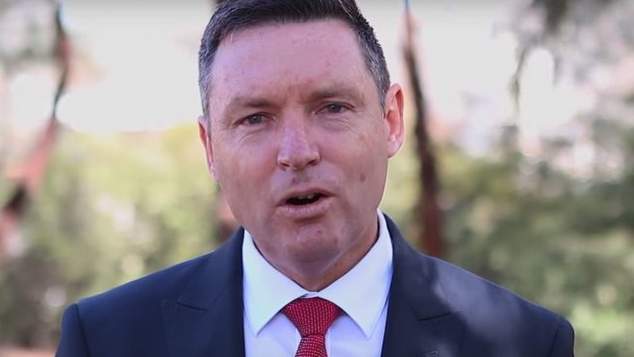 The LGBTIQ community is often subject to judgement from external and internal forces alike, spawning comments that are at time so absurd you might think they deserve an award.
Enter the GLORIAs, a ceremony launched by Labor MP Penny Sharpe, which allows the public to vote for the most outrageous and ridiculous comments thrown at the queer community over the past year.
The annual event began in conjunction with the International Day against Homophobia, Biphobia, Intersexphobia and Transphobia to award a wooden spoon trophy to highlight how absurd queerphobia can truly be at times.
This year the awards are presenting a special edition – it's all focused on comments made during the marriage postal survey.
There's lots of well known faces in the running for the awards, and some new identities for 2018 as well. The short list of nomination has just been announced and voting is now open.
In the media section its a packed field with Pier Ackerman, Mark Latham, Professor David Flint, Andrew Bolt and Miranda Devine all in the running.
There's some new faces in this category too including 'Political Posting Mumma' Marijke Rancie, Geoffrey Luck and 'Don' – who called a Melbourne radio station to talk up Hitler and the holocaust during the marriage debate.
In the realm of politics Bob Kater, Tony Abbott, Andrew Hastie, Bronwyn Bishop, Kevin Andrews and Matt Canavan are up against Prime Minister Malcolm Turnbull.
Lyle Shelton, who is now the spokesperson for Cory Bernardi's Australian Conservatives, is the front running with three nominations in the religion category.
Shelton is recognised for his statements during his time as the Chief Executive of the Australian Christian Lobby and spokesperson for the Coalition for Marriage. He's been nominated for his comments voicing support for parents being able to send their kids to gay conversion therapy, claims that marriage equality would lead to a 4000% rise in the number of kids declaring their transgender, and statements about 'radical sex education'.
He's competing against Archbishop of Brisbane Mark Coleridge, Father Eleftherios Tatsis of Red Hill Greek Orthodox Church and Presbyterian Minister Steven North.
Sam Newman will face off against Margaret Court in the sport category. Newman has one nomination for his rant against the AFL's support of marriage equality, while Reverend Court, a former Tennis Champion, scored two nominations – one for her Vision Radio Interview where she talked about transgender children, the devil and communism, the second for her belief that Mother's Day would be cancelled if the 'Yes' vote was successful.
As far as know Mother's Day is still a gower, it's on Sunday – don't forget to get your Mum some chocolates.
Ridiculous comments also come from within the LGBTIQ community and there's a few to choose from.
The students behind the 'Our Voice, Our Vote' YouTube channel are nominated, as is gay couple Ben Rogers and Mark Poidevin from Canberra who publicly campaigned against same-sex marriage.
The final nomination in this category is for infamous conservative troll Milo Yiannopoulos, for telling Australians to vote against marriage equality.
Yiannopoulos said: "My instinct would be to vote against it… the paramount consideration is not those gay couples – it is religious freedoms." He made the statement just weeks after his own plush wedding in Hawaii – where he married his long-term boyfriend, John.
There's also an anonymous category, where the person behind the comment or campaign could not be identified, and a category for 'Good Glorias' which recognise people who said or did great positive things.
Head across the Gloria's survey money and start voting.  
OIP Staff
---