There Goes The Motherhood: A work in progress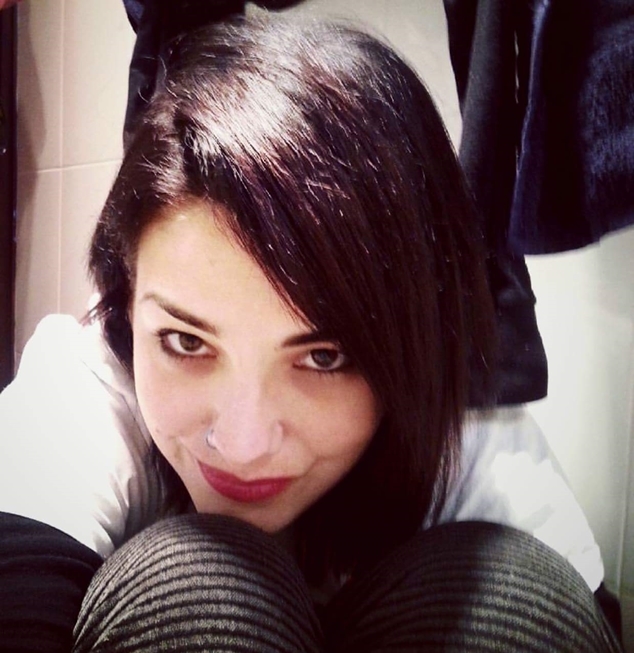 I am a 32 yr old queer gypsy punk and I'm the proud mother of an 11 yr old doppelganger who looks like me, swears like me (I'm still trying to impress upon him that saying "GODDAMMIT!" in front of his grandmother hurts me more than it does the baby Jesus) and is currently finding his way in the world.
He has all the world weariness of a grumpy old man while he still holds out hope that money will grow on trees and if he wishes hard enough, the sky will haemorrhage Kit Kats. He trips over flat surfaces like me and causes himself regular injury just like me too.
His most impressive recent feat was parkouring off the couch at his birthday party and breaking his radius and his ulna. If you think you're a tough motherfucker, try walking into a room to see what looks an awful lot like your son's arm that's been reattached backwards.
As a responsible parent you try to act more sober than you are in the emergency department, gesticulating about shit genetic luck while trying to guide your kid through a post twilight via Ketamine trip where he declared, "MUM… I SAW SOME SHIT!" Which is when you remember that he was playing Injustice II beforehand and nobody needs a Jared Leto Joker hallucination.
He is also incredibly empathetic and hates watching the news because "its mostly made up and nobody talks about the important stuff…who cares about the Kardashians?…ooh a butt lift! How exciting!" I can lay claim to convincing him to rely on SBS and the ABC for a less biased version of events.
He knows without a shadow of a doubt that Wikipedia is as about as reliable as home brand cling wrap and he help up a sign for The Greens with me at the last federal election. His winning zinger on the day came when a particularly obnoxious Labor Party volunteer asked him if he wanted some sunscreen, commenting that I should have been more prepared, to which he replied…
"I'd rather burn"
I explained that condescending people are really annoying but there are some common threads between the parties and you can't always judge a person by the party they support but that you can judge them by what they're wearing because the volunteer was wearing an Akubra hat and looked fucking ridiculous.
My partner and I, along with two cats (no way) are navigating pre-teen angst, gaming privileges and political correctness, while working as an artist and a writer.
I wanted to offer insight and a little humour as it's sometimes difficult to find common ground with other parents and figure out where you fit as a parent and a person. Throw in some 'otherness' and it can be quite isolating when you start your family young, without a lot of the supports afforded to some.
The Motherhood… It's a work in progress.
Jesse R. Johnson
---
Support OUTinPerth
Thanks for reading OUTinPerth. We can only create LGBTIQA+ focused media with your help.
If you can help support our work, please consider assisting us through a one-off contribution to our GoFundMe campaign, or a regular contribution through our Patreon appeal.