Government pushes off issue of discrimination in schools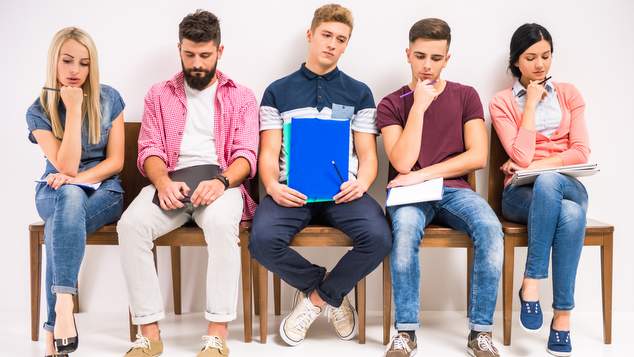 The federal government has pushed off any further debate on changing the exemptions to the anti-discrimination laws that allow LGBTI students and teachers to be expelled or fired from their jobs.
Initially Prime Minister Scott Morrison pledged to fix the laws within a fortnight, but the government has now referred the issue to the Law Reform Commision who are expected to take up to six months to conduct a review.
The concern about students being expelled from religious based schools or teachers being fired from their jobs gained public interest when sections of the Ruddock Religious Freedom Review was leaked in 2018.
Last year the government referred the issue to a senate inquiry, hearings were held over the last few weeks. The decision to request another report on the issue has been slammed by LGBTI rights advocates.
"On this day of love, the Government's Valentine's Day gift to LGBTI people is continued discrimination, prejudice and hate." declared veteran LGBTI rights campaigner Rodney Croome
The spokesperson for Just.equal said it was deeply disappointing that the Government had refused to prevent discrimination against LGBTI students in faith-based schools, instead handballing the issue to the Law Reform Commission.
The report handing down this afternoon by a Government-dominated Senate committee recommended against passing a Labor bill that would remove laws allowing LGBTI students to be expelled and otherwise discriminated against by faith-based schools.
The decision to refer the issue to the Law Reform Commission means the issue will not be discussed in parliament until the federal election.
"LGBTI young people are some of the most vulnerable people in our community and deserve a Government that will look after their well-being, not sacrifice them on the altar of political expediency."
""Yet again this Government's internal divisions and pandering to prejudice means it has failed to deliver fairness and equity for LGBTI Australians." Croome said.
Croome said the Tasmanian Anti-Discrimination Act has prevented discrimination against LGBTI students and teachers in faith-based schools for over twenty years, "without the sky falling in".
"As someone who has seen the benefits of Tasmania's strong anti-discrimination laws to both LGBTI people and to faith-based schools, I am bewildered why the Tasmanian model isn't immediately adopted nationally."
"We don't need yet another inquiry. We need a Government that will do the right thing."
The Senate report recommended that the legislation put forward by Labor not be passed. Labor members of the Senate committee supported the bill with minor amendments. The Greens recommended the inclusion of teachers, other staff and contractors.
The committee reviewing the legislation said they had received 9000 pieces of correspondence which opposed the removal of the exemptions from anti-discrimination law. The majority of the submissions were based on a series of form letters.
Graeme Watson, image: stock photo.
---