Grant Denyer worried The Logies could be ruined forever!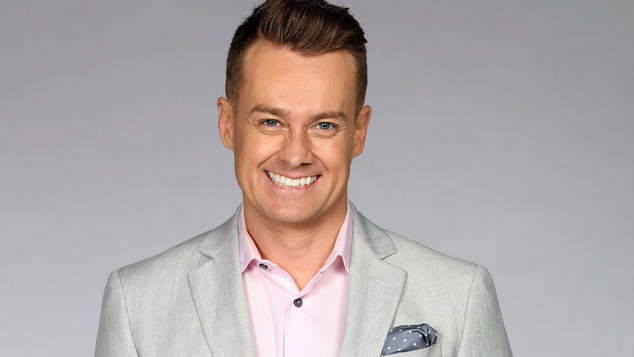 Game show host Grant Denyer is worried the Logie Awards could be ruined forever because of the campaigns of ABC comedian Tom Gleeson and Channel Seven weatherman Sam Mac.
Denyer won the Gold Logie last year, despite his TV show Family Feud being cancelled before the awards show rolled around. Many in the industry credit a comedy campaign from Tom Gleeson for delivering the win to Denyer.
This year Gleeson is up for the top award, and he's used his weekly appearance on The Weekly to talk down the other contenders.
Now Denyer has vented his frustration with the award not being taken seriously.  Appearing on breakfast radio this morning Denyer chastised Tom Gleeson and Sam Mac for their approach.
"It's become a joke this year," Denyer said of the campaigns to win the public votes for the Gold Logie. "Two of the loudest Gold nominees are just effectively taking the piss."
Denyer said the campaign being waged by Gleeson was unfair to his Dancing with the Stars co-host Amanda Keller, who is also up for the top award.
"He's having a crack at Amanda Keller. She's divine, she deserves to win. She's been in it for 35 years. She's not doing it because it's a joke, she's not ripping the heart out of the Logies. It would mean the world to her to win.
"She is a game-changer and a groundbreaker, she's wonderfully warm, incredibly whip smart and deserves it, however Tom Gleeson is just taking all the headlines," Denyer said. "I'm worried if he wins, that's it for the Logies forever."
Denyer said he was upset that Gleeson had hijacked his own campaign last year. He said he had no choice when the comedian started encouraging people to vote for him, and Gleeson's antics had ultimately tainted his win.
"He jumped on at the 11th hour and basically took over my campaign," Denyer said. "I didn't ask him to, I didn't really want him to, but I had no choice in that.
"Everybody in the country now thinks I won the award because of him, and if I'm honest, that shits me.
"He's done interview after interview after interview claiming the victory last year. Forget the 20 years of work I put in to get to that particular point … I didn't even ask for him to jump on board my campaign."
While Family Feud was cancelled Denyer returned to screens soon after his Gold Logie win hosting Game of Games, Dancing with the Stars and more recently Celebrity Name Game. 
Previous winners of the Gold Logie for most popular Australian TV personality include Rebecca Gibney, Bert Newton, Ray Martin, Steve Vizard, Jana Wendt and Kylie Minogue.
OIP Staff
---