Group Gives Festive Response to "Execute the Gays" Pastor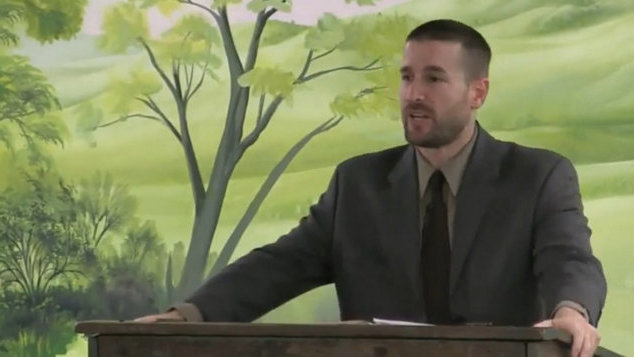 A fundraising organisation has found a Christmas-appropriate way to respond to anti-gay comments from pastor Steve Anderson.
Anderson gave an hour long sermon which was broadcast on YouTube the day before World AIDS Day and immediately attracted controversy.
The pastor claimed that the world could achieve an "AIDS-free Christmas" by killing all gay people.
"It was right there in the Bible all along — and they're out spending billions of dollars in research and testing. It's curable — right there. Because if you executed the homos like God recommends, you wouldn't have all this AIDS running rampant." he said.
Anderson regularly preaches at the Faithful Word Baptist Church in Tempa, Arizona, and has previously attracted criticism for sermons in which he claimed that women should not speak in Church and remarriage is equivalent to adultery.
Now, a group have made a noteworthy response to Anderson's comments.
Planting Peace are a global nonprofit organisation perhaps best known for establishing the 'Equality House': the rainbow building across the road from the Westboro Baptist Church that serves as an LGBTQ resource centre.
The group have established a fundraising campaign entitled: 'Christmas Compassion for HIV/AIDS, Lumps of Coal for Naughty Pastor". On the group's donation page, they state that they believe Anderson is on the "naughty list", and for every donation they receive, they will "send a lump of coal to Pastor Anderson in a festive package tied with a bow that will be delivered on Christmas Eve".
To find out more about Planting Peace or send Steve Anderson your own lump of coal, take a look at their campaign page.