Hannah Gadsby on Nanette, leaving comedy, and the postal vote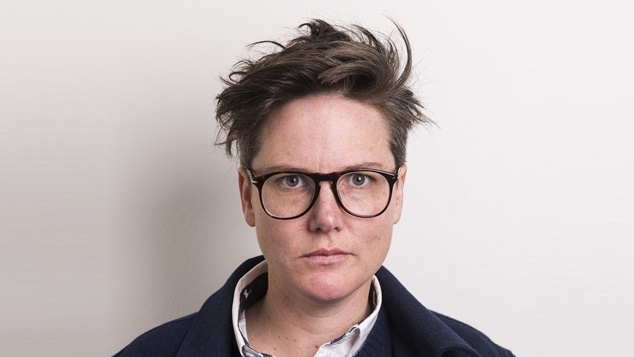 Hannah Gadsby is taking on Perth again—for the last time.
After over a decade, Hannah Gadsby is giving up comedy, but not before one final explosive chance for Perth to see her at Perth's Fringe World. We caught up with Hannah to find out what to expect from her swan song 'Nanette'.
"I don't know how to describe it, it's a beast," Hannah told OUTinPerth. "Lots of jokes about art history, which is unusual. There's a bit of not laughing quite deliberately. I got jack of everything and I thought 'how about I tell you what I really think'."
"Even the ones who did see it last year in Perth will get a different show. When I did it in Perth last year it was very new, so I thought I might take it back and give Perth a chance to see the good show."
"It's not your average comedy show."
In fact, it's the un-comedy that really gives Nanette it's power. It was conceived of as as the same sex marriage postal vote stirred, when she noticed that the public discussion felt uncomfortably familiar.
Hannah grew up as a lesbian in Tasmania when male homosexuality was still illegal. It wasn't until 1997 that this was finally appealed, following a long public debate at great cost to the community at the centre of it. Hannah was 19.
"Perhaps if people knew that gay people aren't all just Happy Party Times and our pride comes at a price. Especially older gays, there's a lot of internalised homophobia so I kind of address that. It's not the pride, and gay pride is a hard won sort of thing."
"The process matters, how things come about matters, and we as a nation should have learned from the Tasmania debate the damage that's done and we saw it happen, and the result aside, the process was destructive."
"You contact any mental health place that's dealing with young, and even older, people from our community, they're stretched. It had an impact. And that needs to be talked about."
You could hear her still grappling with the subject, trying to put it into words and process her personal place in Australia's queer history. The show was an act of healing, allowed by the freedom to not think about a career trajectory or writing to a particular audience.
"Understanding who my audience is and how to speak to them is getting quite difficult. So I decided to write a show where I just wanted to say exactly what I thought and screw everybody."
One of the things that she wanted to was think about the way that she performs.
"I think there's a restrictive idea about what stand up is, and I think stand up is a very limited communication. It's time for the form to be challenged."
For anyone who has seen Hannah perform before, you know she always has had an edge on other stand up performers. Maybe it's her slow, weighted speaking pace, or the genuineness of her stage presence. It makes a lot of sense for her to delve into more serious topics, and she's running out of room when she ends on a punchline.
"When I wrote the show I was kind of a little bit done with comedy, and now I've done it I'm still done with it, but in a more playful way. So I think I might just push it. I've got the skills, but I don't just have to do that."
With so much still to say, what's next for Hannah?
"I'm writing a book, I'm working on an audiobook as well. There's all sorts of little things. I'll probably do some kind of performance that's sort of a hybrid comedy, storytelling, theatre." She sounds hopeful, and maybe the happiest she has through this entire interview.
"I'll just do whatever the hell I want to."
Nanette will be on at Fringe for this weekend only. For the schedule, and tickets, see the Fringe website here.  
-Annique Cockerill
---
Support OUTinPerth
Thanks for reading OUTinPerth. We can only create LGBTIQA+ focused media with your help.
If you can help support our work, please consider assisting us through a one-off contribution to our GoFundMe campaign, or a regular contribution through our Patreon appeal.