Harbour Sundays return for 2020 featuring local musicians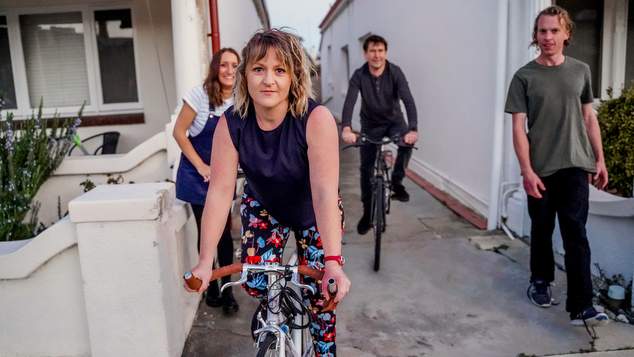 RTRFM and the Western Australian Maritime Museum are teaming up again for the annual Harbour Sunday sundowner sessions.
Celebrating its fifth year, Harbour Sundays is back for 2020 with a Sunday evening local music fix at one of Perth's most picturesque venues, the WA Maritime Museum
Join them from 4pm on the Museum's balcony at Victoria Quay for four weeks throughout February for local music, DJs, drinks and snacks, and the best spot in Perth to watch the sun go down.
The 2020 season kicks off on Sunday February 2 with the pop magic of Sgt Hulka (pictured) and the sultry, country twang of Lincoln McKinnon and the Wrecking Train. With the DJ styles of Mr Fremantle Tom Fisher of Clancy's Fish Pub.
On Sunday February 9, we delve into the world of magical songwriting with the sounds of Brayden Sibbald and the majestic Fraeya. Then hang around for DJ Taylah Strano from Breakfast with Taylah.
Sunday February 16, we have the harmonic sea shanties of The Lost Quays and the growling blues of Dan Howls, before Sunday Morning Coming Down legend Lorraine Clifford brings you home.
And to close out the 2020 series, on Sunday February 23 we get funky and dubby with The Bambuseae Rhythm Section and the reggae riddims of Crucial Rockers. Plus, DJ Osric from Black & Blue will let you party till the sun sets.
HARBOUR SUNDAYS 2020 PROGRAM
Sunday February 2
Sgt. Hulka
Lincoln Mckinnon and the Wrecking Train
DJ Tom Fisher
Sunday February 9
Brayden Sibbald
Fraeya
DJ Taylah Strano (Breakfast with Taylah)
Sunday February 16
The Lost Quays
Dan Howls
DJ Lorraine Clifford (SMCD)
Sunday February 23
Bambuseae Rhythm Section
Crucial Rockers
DJ Osric (Black & Blue)
Team members from OUTinPerth volunteer at RTRFM helping to create the weekly program All Things Queer. 
---