Hawke's thoughts on marriage equality: The sooner the better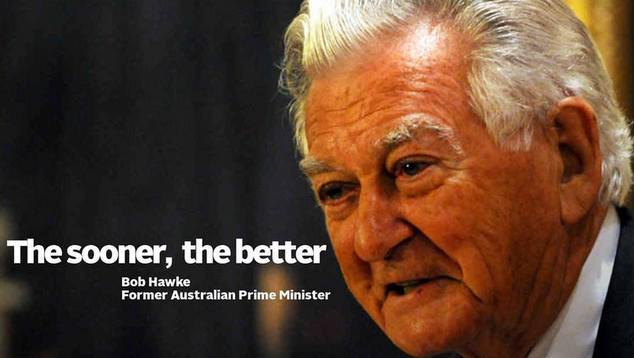 Former Prime Minister Bob Hawke had a simple response when asked about marriage equality during an interview at the Woodford Folk Festival.
"The sooner, the better." answered Australia's 23rd Prime Minister.
The former PM also shared his thoughts on abolishing state governments, debating nuclear power and suggested that in an ideal Australia the government should be able to appoint members of the public to be Ministers rather than politicians.
image: Australian Marriage Equality