Hear Guy Sebastian's Eurovision Song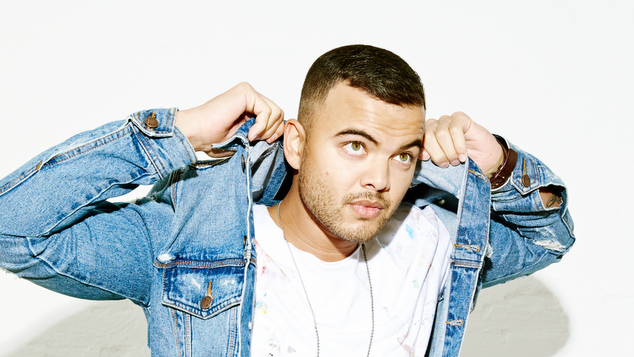 Guy Sebastian has revealed the song he's taking to Eurovision 2015.
'Tonight Again' is an upbeat soul track that sounds perfect for the Eurovision stage.
Written and produced specifically for Eurovision over the past week in Sydney, 'Tonight Again' is a new song that allows Sebastian to show off his vocal abilities.
"When it came time to decide on a song, I thought since I had a couple of days off in Australia I would try and write something new.  But if I was to record a new song I wanted it to be home-grown and organic with my band in my studio." Sebastian said.

"Truly, we jumped in the studio and let it happen because I wanted to write something fun!  We all have moments you don't want to end and you wish you could live those moments every day so I wanted to write a song about that feeling. I am sure that is how I am going to feel when I am in Vienna performing."
Sebastian's performance will be a celebration that marks the first time in Eurovision history that Australia has been invited to compete at the contest as a wild card entry to celebrate 60 years of Eurovision.
SBS Managing Director Michael Ebied was enthusiastically positive about the track.
"'Tonight Again' is a song we can all get behind, and Guy is the perfect artist to deliver a world class performance for Australia and SBS on the world's biggest stage. Hearing that crescendo in the hall in Vienna is going to be an incredible moment that the whole of Australia and Europe can look forward to."
The Eurovision Song Contest will be held in Vienna, Austria and broadcast on SBS from Wednesday May 20 to Sunday May 24. OUTinPerth will report live from from Vienna during the Eurovision contest.
Check out the song below? What do you think – is it a winner?