Héctor Bellerín says soccer is not ready for a gay player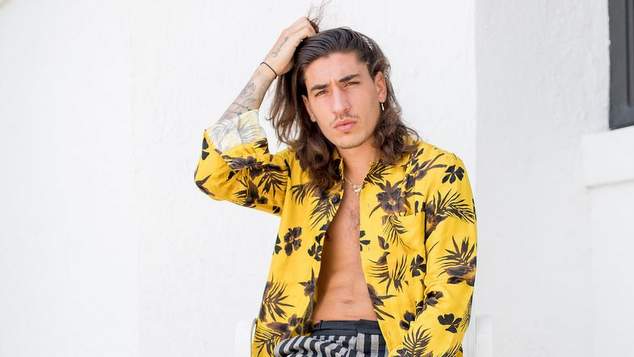 Soccer player Héctor Bellerín says the sport is not yet ready for a gay player at the professional level.
The Arsenal player recently quit social media because he was receiving too much online abuse, but speaking to The Times he said the abuse is heard from the crowd at games as well.
Bellerín said soccer fans had called him "a lesbian" because he grew his hair long and he said it was a clear sign that the game was not yet ready for a gay player.
"There are other kinds of homophobic insults. I have learnt to grow a thick skin but it can affect you. Every now and again, you get a bit of self-doubt."
Bellerín said it would be "impossible" for a professional footballer to come out as gay. "Some fans are not ready," he said.
"When it happened in rugby with the Welsh player [Gareth Thomas], people respected the situation. The fans respected his decision. In football, the culture is different. It can be very personal, very nasty, particularly for players from the opposition team."
Bellerín began his professional career in his native Spain playing for Barcelona before he joined the UK team. On his social media accounts the player had often shared his love of fashion.
The issue of the sporting code being a space where no players have felt comfortable to come out as gay was highlighted at this years Brighton Pride Festival when an empty bus was entered into the parade to show all the gay players in British professional soccer.
The first premier league soccer player to come out was Justin Fashanu who announced that he was gay in an interview in 1990. After his sexuality was known no clubs offered Fashanu a full-time contract
In 1998 Fashanu was accused of sexual assault of a seventeen year old male, a warrant was issued for his arrest but he fled to England. A few weeks later he committed suicide, leaving a note saying that while he was innocent he did not feel he would be given a fair trial.
Over the last two decades only a handful of high profile players have opened up about their sexuality, among them Robbie Rogers who plays for LA Galaxy and Anton Hysén who plays in the second division of the Swedish league.
OIP Staff, image – Instagram. 
---