Here's the trailer for Bradley Cooper and Lady Gaga's 'A Star is Born'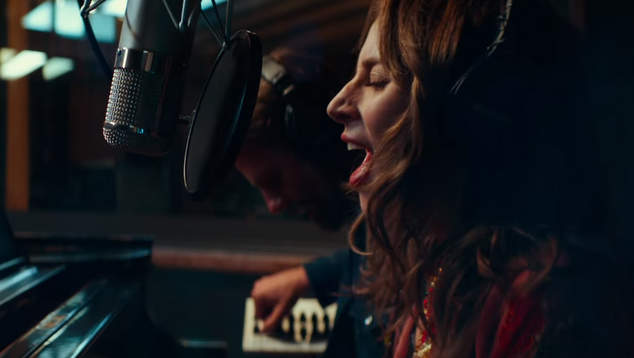 The trailer for Bradley Cooper's film A Star is Born has just been released. The film, which is directed by Cooper, sees him starring alongside Lady Gaga in a remake of the classic love story.
The original movie, made in 1937 by director William A. Wellman. The first version of was a drama starring Janet Gaynor and Fredric March was about an aspiring movie star who is helped by a more experienced actor whose career is fading.
In 1954 the film was remade with Judy Garland and James Mason in the starring roles, now a musical it contained one of Garland's biggest hits The Man That Got Away.
A third version was made in 1976 and starred Barbra Streisand and Kris Kristopherson. In this version the two lead characters are singer-songwriters. The film was Best Picture – Musical or Comedy at The Golden Globes, and picked up an Oscar for Streisand's hit song Evergreen.
Lady Gaga has written a stack of new songs for the movie, which is her acting debut. If the trailer is anything to go by, it looks like an epic movie.
---