HIV experts concerned about police use of HIV spitting laws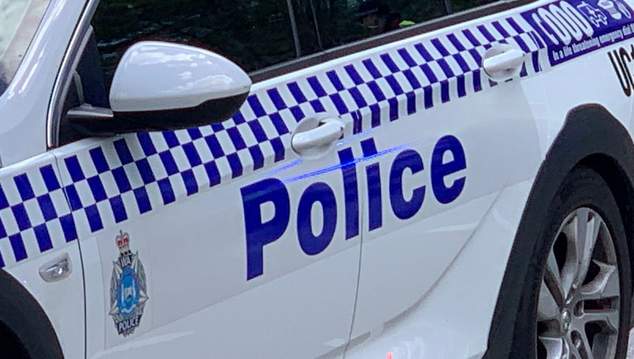 HIV experts have raised concern about the frequency Western Australian police are using mandatory disease testing laws.
A new report from the National Association of People with HIV Australia (NAPWHA) has discovered how often Western Australian police has used the laws which were introduced in 2015. In just three and half year 387 applications were made to force someone to undertake a test, only 10 applications were rejected.
When the bill was introduced into the Western Australian parliament, then Attorney General Michael Mischin said it was expected that the authority would only be used on a small number of cases, but information revealed through a freedom of information request has painted a very different reality.
Western Australian police are requiring people to undergo testing for diseases including HIV around one hundred ties each year.
Researcher Sally Cameron who authored the report says the reality is it would be extremely unlikely that an officer could be infected by HIV.
"It's remarkable that these laws have come in now, when treatments are so good, so many people now have a low undetectable load. The odds of – first of all a policeman coming into contact with someone who has HIV, and then there's an incident, and that incident could involve the transfer of bodily fluids, and then that that incident could include any risk at all – is already really remote.
Cameron argues that with the additional option of providing post exposure prophylaxis (PEP) treatment to anyone who has potentially come into contact with HIV, there is almost no possibility of an officer contracting HIV.
The research undertaken by Cameron has not only shown that the laws are being used often, police also don't have any systems for recording how the tests are ordered, whether force was used to gain samples, or if any infections have actually occurred.
While the police don't keep any record if whether people who are tested have any communicable diseases or infections, or if any transmission has ever occurred, researchers can say with some certainly that there are no recent cases of police being infected with HIV.
The last recorded case of HIV transmission occurring in a occupational setting in Australia occurred in 2002, researchers are now working to track down the details of this case which potentially could have occurred in a hospital environment.
When the laws were introduced politicians argued that they were justified because police who were spat at by people often faced distress worrying that they might be infected with HIV. At the time of their introduction HIV experts argued that transmission via saliva had long been proven to be virtually impossible.
"We know that it can't happen because you can't get HIV in that way." said Paul Kidd, a leading expert in HIV and the law. "The risk is zero."
Kidd says he understands why politicians have discarded scientific opinion on the subject.
'Fear trumps science, fears and concerns are often unscientific, they're irrational. In terms of how these laws have been brought in they've been pushed by police unions. It's police unions and police organisations that are saying they are necessary."
"We have to acknowledge with great compassion the worries that some police must experience when they get a blood spill or they get saliva on them. They do worry because quite often the language we use to talk about the risk is not helpful – we talk about the risk being very low, or nearly zero, and people do worry."
Kidd said while he completely understood the concerns of officers the chances of someone being infected by HIV were tiny, but the chances of these laws having a detrimental effect on people in custody were much greater.
"The risk of people who are in police custody, or come to the attention of police, having these laws misused against them are massive. They are laws that infringe people's human rights, their civil rights, their dignity, and their bodily autonomy. That's why we need to push back against them."
Five states currently have laws that allow mandatory testing for for people whose bodily fluids have come into contact with a police officer or emergency services officer.
Cameron notes that the ways these laws are used are remarkably different from one state to the next. Victoria's laws focus on conversations and treat mandatory testing as a last resort, while Queensland's laws are focussed more on sexual assaults but could potentially be used in other ways.
New South Wales does not currently have laws for mandatory testing but police are pushing for them to be introduced.
In April it was suggested that laws be introduced after a police officer was spat at and bitten while on duty. President of the Police Association of NSW Tony King told 10 Daily the officer faced months of uncertainty as she waited for the results of an infectious diseases test.
"This officer like many others will now have to change their lifestyle for fear of passing on possible infection. Can you imagine explaining to your own child why you can't give them a kiss goodnight?" he said in April.
HIV experts were critical of King's comments where he suggested that people suspected of contracting HIV would not be able to hug or kiss their friends and family.
Nicholas Parkhill, CEO of ACON told the Star Observer that there was no reason for the laws to be introduced in New South Wales saying all they achieved was increasing stigma and mis-information about the virus.
"The proposal has no basis in medical evidence," Parkhill said, "The mechanisms proposed will do little to address stress for police or their families who believe they've been put at risk of BBV infection, much of which is based on misunderstanding of the ways in which BBVs are transmitted."
"In the case of HIV, it is not transmissible through saliva. There have been no cases of saliva being a transmission route for HIV in Australia."
Edwin Bernard, the global head of HIV Justice Network, who was in Perth last week, told OUTinPerth that politicians needed to change their focus.
'We have the tools to end the epidemic, the science is there. The barrier is stigma, discrimination and criminalisation." Bernard said.
"It's really about political will, we want political leaders to actually first of all understand the science and not ignore it, and understand that in order to really reach these targets and get to the end of AIDS you've got to remove the laws, and you've got to also work on the stigma and discrimination.
"Don't waste money on mandatory testing and keeping people in prison, on pushing people down. You need to invest in communities and invest in access to treatment, in access to testing and access to PrEP." Bernard said.
Graeme Watson
Listen to our full conversation with Sally Cameron, Paul Kidd and Edwin Bernard recorded at the 2019 Australasian HIV Conference in Perth. 
---