Homophobia on the streets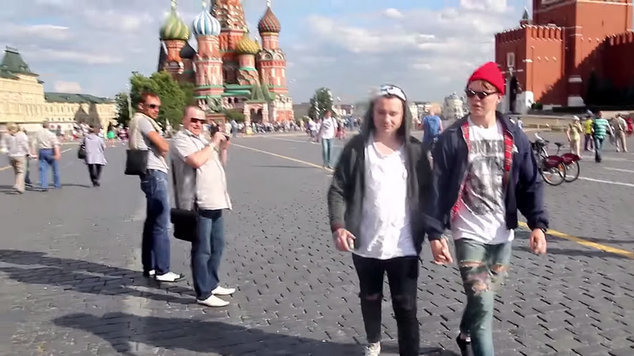 How much of a difference is there between the United Kingdom and Russia when it comes to homophobia in the street?
Two separate experiments where guys have walked through town holding hands hands been conducted in the UK town of Luton and central Moscow.
Two hosts of BBC Counties Radio were shocked back in January when they heard that from a young gay guy had experienced homophobic abuse on the streets of Luton. Luton is a large town north of London.
The radio duo, Iain Lee and Justin Dealey, decided to see what it was like for themselves and spent some time walking around Luton town centre holding hands. It didn't take them long to experience some abuse for their perceived sexuality.
A similar experiment has now been conducted on the streets of Moscow though had a much more aggressive result. Watch as two young guys walk around Red Square holding hands. Watch all the way to the end to see how Russians treat gay people they see in the street.