Hungry for the Tommyhawks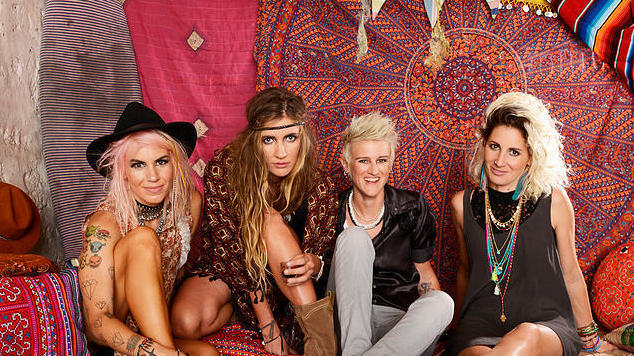 Perth treasures The Tommyhawks are launching their debut EP and taking the show on the road for twelve quaking shows across the country.
'We're All Meat and We're All Gonna Get Eat' is pumped full of the 'Hawks trademark sound – a little bit blues, a little bit rock n roll and a whole lot of energy.
Singer Addison Axe's honeyed vocals contrast with the punk-tinted tones of the instrumental element of the band and combine with a wonderful synergy that sets a perfect soundtrack to a cruisy Aussie summer of BBQ's and poolside chills.
Having recently supported the legendary Ms Courtney Love at her Perth performances, The Tommyhawks are a band you'll want to keep a hawk's eye on.
The Tommyhawks launch 'We're All Meat and We're All Gonna Get Eat' at The Flying Scotsman, Friday 11th September.