Icelandic film 'Heartstone' subtly captures teenage experience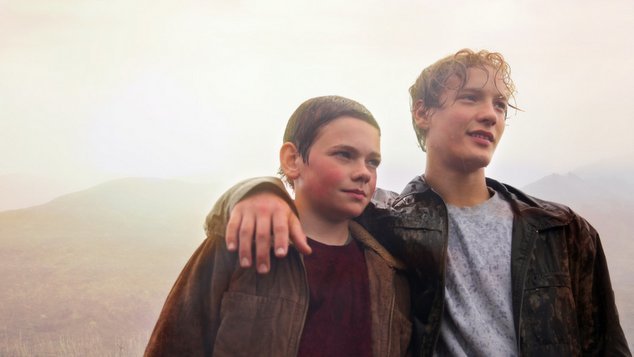 'Heartstone' is the debut feature from Icelandic director Gudmundur Arnar Gudmundsson. The film follows two teenage friends as they take their first steps into adulthood, trying to make sense of who they are, and the world around them.
The film features the amazing barren landscape of Iceland, which provides an interesting backdrop to the story that slowly develops. The moments of tension in the film are as spaced out as the open landscape in which they occur.
The film follows the friendship of two boys. The intriguingly named Thor, is smaller than his best Christian. The two spend the last days of summer in the remote fishing village they've grown up in. They while away their days attempting to catch fish, smashing up abandoned cars and trying to impress girls.
As Thor discovers a growing interest in girls, best mate Christian begins to realise that his interest may be more for his friend.
Speaking to OUTinPerth director Gudmundur Arnar Gudmundsson said the films journey from initial inspiration to being a finished product on screen had taken many years.
"It was almost a ten year journey. I wrote the first draft when I was in art school, basically it was the first thing I ever wrote that connected feelings."
Like most filmmakers eager to make a feature, Gudmundsson discovered that you need to make some short films first to build up a reputation. But when it came time to make his first feature he returned to the script he'd written many years before.
"I discovered you have to make short films first, so you have something that allows people to trust you." Gudmundsson said.
"After ten years I came back to the script and started to rewrite it. For two years I worked quite intensively on it, but the final draft is close to what I had in the first draft. I think I over-wrote it for a while, eventually I looked back at the first draft and saw that it had more truth to it."
Gudmundsson said he was blessed for his first feature and he really enjoyed the experience on being on set and was excited when the film began shooting.
The director said the film benefited from having a long rehearsal period with the many young actors who appear.  They director spent a lot of time making sure all the actors go to know each other well, so their friendships would appear natural once the cameras started rolling. The two month shoot gave the team time to experiment with what they were trying to achieve.
The film was shot in Iceland over an eight week period, Gudmundsson said the longer than usual shooting period was in part required because the young actors were limited in how many hours they could work each day.
"It allowed us to be a little more liberal in what we did with the camera and take some more chances. There was a lot of fun during the process of shooting."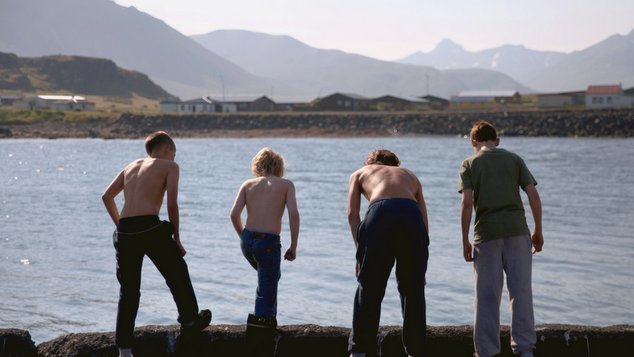 Aside from the delicately nuanced performances of the actors, the film also captures the barren and desolate landscape of Iceland. Gudmundsson said he was eager to capture the environment that he himself grew up in.
"Growing up in Iceland its both a beautiful landscape but also quite isolating and rough and dangerous. The weather can change so quickly, it's a landscape that can kill you if you walk too far.
"When we were shooting we were careful to be close to the characters, and only show the landscape when it was serving the story."
Clocking in at just over two hours the film has a slow pace, echoing the long summer nights of the northern summer where the teenagers appear to have endless time to fill.
Gudmundsson said while  in post production they had made a version that was much shorter, but they finally decided to release the story in its longer format so that all the characters stories and backgrounds were included.
"We tried to get it down to under two hours, we tried for a long time but we ended up taking away some of the side stories, some characters stories because very strong, but others faded away. I like films that take me on a journey and I'm not really sure where its going to take me, I think you need those sidetracks."
The film has received a warm reaction  since being released. It been a festival hit and won several significant awards including the Queer Lion at the prestigious Venice Film Festival.
Heartstone screens as part of the Scandinavian Film Festival at Cinema Paradiso. Catch it on Saturday 22 July at 6:30pm. 
Graeme Watson