Indonesia says no room for LGBT community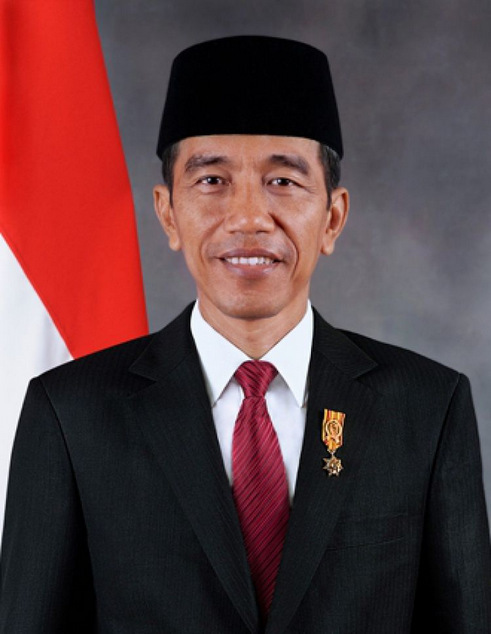 Indonesia said there was "no room" for the LGBT community on Thursday as activists highlighted the growing number of attacks on the gay community in the world's most populous Muslim nation.
"Rights of citizens like going to school and getting an ID card are protected, but there is no room in Indonesia for the proliferation of the LGBT movement," presidential spokesman Johan Budi said.
The comments come as a report from Human Rights Watch noted the growing number of attacks on LGBTIQ people in the country and an increase in anti-gay comments from politicians.
"The discriminatory actions of Indonesian officials and institutions have laid bare the depth and breadth of the government's prejudice," said Kyle Knight, an LGBT-rights researcher at Human Rights Watch.
Knight said the recent statements from government spokesmen and ministers were not inline with President Joko Widodo's election pledge to promote tolerance, plualism and dialogue.
"At a time when LGBT Indonesians needed protection and public support, Jokowi's government has cowered in the face of militant Islamists," said Knight, using the president's nickname.
Earlier this year Education Minister Muhammad Nasir banned students groups from advocating for LGBTIQ+ rights.
The Nation's Defence Minister Ryamizard Ryacudu has described the fight against LGBTI rights as being more dangerous than a nuclear war.
In the province of Aceh, where strict Islamic laws apply, gay people can be punished with 100 strokes of a cane. Last year the BBC reported that pubic floggings can draw large crowds in the region.
In February the mayor of Baneh Aceh, the region's capital called on young people to help seek out gay and lesbian peers. Mayor Illiza Saaduddin Djamal said she hoped that youths could help detect gay and lesbian people so that they could be "turned back to the right path".
The Aceh region has different laws to rest of Indonesia, to quell a separatist movement the government agreed to to area being able to bring it stricter Islamic based laws. In the majority of the country homosexuality is not illegal.
There have however been moves to change the law. The Constitutional Court is considering a case filed by a group of conservative academics who have called for consensual gay sex among adults to be criminalised. The proposed laws include penalties of up to five years in prison. No verdict has been passed on the case.
The call for the criminalisation of homosexual acts has been put forward by an Islamic family association called the Family Love Alliance.
The groups' spokesperson Rita Hendrawaty Soebagio told AP earlier this month that her organisation was not calling for a law against LGBT people, just their deviant actions.
"The real reason is so that we have much clearer norms," Hendrawaty Soebagio said. "We are not intending to criminalise those who have a deviant sexual orientation. That is not the point. They can be free to live but not show their lifestyle."
Earlier this year Hendrawaty Soebagio reportedly told Indonesia's 'People' magazine that the decision in the early 1980's to reclassify HIV/AIDS from it's original name GRIDS (Gay Related Immunde Deficiency Syndrome) was part of an agenda by mainstream media and gay rights groups.
Hedrawaty Soebagio said there was a deliberate plan to make people forget who was responsible for the AIDS epidemic.
Since the beginning of 2016 there has been an increasing amount of discussion about LGBTI people and organisations within Indonesia.
Earlier this ear in February police stopped a gay rights protest in the city of Yogyakarta. Local Islamic groups also forced a transgender centre to close its doors. The centre's work had been featured in an award wining photojournalism report in 2015.
Earlier this year an Indonesian politician claimed eating too many instant minute noodles was causing many of the nation's young people to become homosexuals.
Arief R. Wismansyah is the mayor of the Indonesian town of Tangerang, near Jakarta. According to Wismansyah babies drinking formula milk are also in danger of growing up gay.
OIP Staff, image: Indonesian President Joko Widodo