Jennifer Sauders Confirms 'Ab Fab' Movie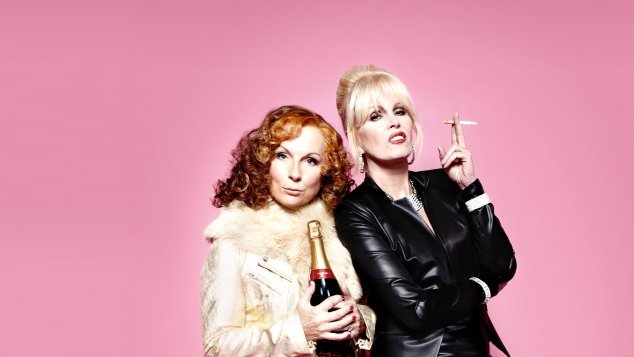 Jennifer Saunder has confirmed that an 'Ab Fab' movie is in the works and should be on cinema screens in late 2015.
Saunders was appearing at the Hay festival in Wales when she told an audience that a movie was in the works; "I'm literally writing the script as we speak – it's in the pipeline."
The TV show 'Absolutely Fabulous' first premiered in 1992 and has continued over multiple series and specials with the most recent being in 2013.
There have been reports that 'Glee' actor Chris Colfer is attached to the project and regular 'Ab Fab' cast members Joanna Lumley, Julia Sawalha, Jane Horrocks and June Whitfield will appear.
What have the cast been doing recently?
Jennifer Saunders
The writer and star of the show has been touring the world promoting her auto-biography 'Bonkers – My Life in Laughs'. She visited Perth last month and spoke at UWA's Octagon Theatre. Saunders revealed in 2010 that she was in remission from breast cancer. Saunder wrote the book for the Spice Girls musical 'Viva Forever'.
Joanna Lumley
Lumley has been busy fronting documentaries. She traveled around Greece for a 2011 series 'Joanna Lumley's Greek Odyssey' and more recently has traveled across several continents looking for Noah's ark. Lumley's also been appearing on stage in both London's West End and on Broadway.
Julia Sawalha
Sawalha has recently appeared in the British mystery series 'Remember Me' alongside Monty Python's Michael Palin and 'Game of Thrones' actor Mark Addy.
Jane Horrocks
The actress with the chameleon like ability to transform her looks and voice has been busy. She stars in the musical film 'Sunshine on Leith' that features the songs of The Proclaimers and she will also be making an appearance in the new series of 'Doctor Who'.
June Whitfield
You would think at 88 years of age June Whitfield might be slowing down, but she's set to appear in episodes of 'Midsomer Murders', 'Jonathan Creek' and star in a new comedy series for the BBC called 'Grey Mates'.