Jim Obergefell in Perth for Pride!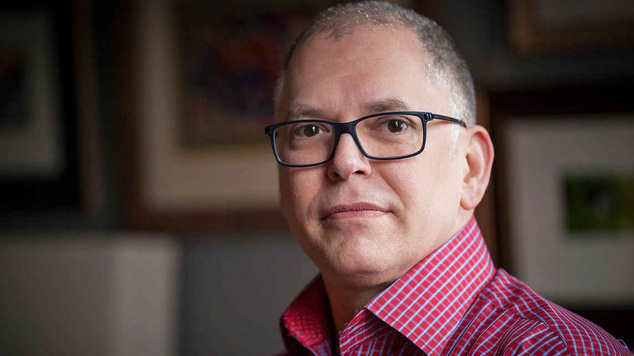 Jim Obergefell, the lead plaintiff in the US Supreme Court case that brought marriage equality to the USA, will be a special guest at this year's Pride celebrations in Perth.
Curtin University, in partnership with Affirm Press, Pride WA, KPMG and Herbert Smith Freehills are presenting an afternoon with Jim Obergefell as part of the PrideFEST celebrations.
On Saturday November 11th Jim will share insights from the epicentre of the legal case for marriage equality and his best selling book, Love Wins.
Jim's talk will be followed by a Q&A session with light refreshments and book signing. Professor Baden Offord, the Director of Curtin University's Centre for Human Rights Education Director, will be the Master of Ceremonies for the event.
Pride WA Vice President Graham Lovelock said Obergefell's appearance would be one of the highlights of PrideFEST 2016.
"Pride WA is delighted to be working with Curtin University, Affirm Press, KPMG and Herbert Smith Freehills to bring Jim Obergefell to Perth for PrideFEST 2016 and we are certain his public appearance in Perth will be a highlight of the 10-day festival events.
"Jim's book is compelling and is both heart-wrenching as well as heart-warming. It is a testament to the love he shared with his late husband John and a fitting tribute to his determination to honour their marriage." Lovelock said.
"Those who come to Jim's address and book signing on Saturday 12 November are in for a real treat."
Earlier this year, on the anniversary of the US Supreme Court's landmark decision Jim chatted to OUTinPerth about his experience in fighting for marriage equality.
This year's PrideFEST has the theme of #lovewins, the social media hashtag spread quickly around the world in the wake of the US Supreme Court decision.
The phrase became the fastest spreading hashtag ever encountered on social media site Twitter. In the hours after the court's decision there were 35,000 people a minute using the phrase.
Among the first to promote the hashtag was the President of the USA Barrack Obama. Speaking to the media shortly after the court's decision President Obama said the moment allowed all Americans to realize that; "love is love."
Tickets to Jim Obergefell's talk are available now from Eventbrite.
Graeme Watson