Singer John Grant films NSFW video in gay sauna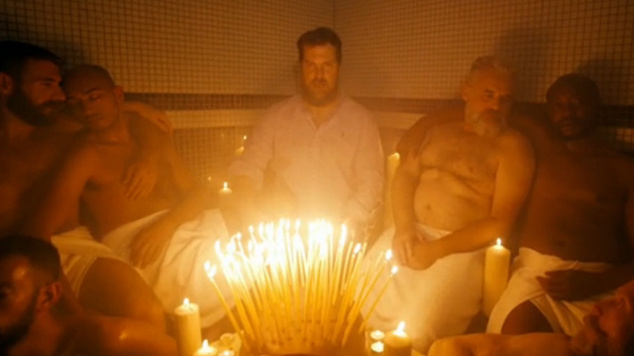 Out crooner John Grant sweats it out in a steamy new video for his latest single 'Disappointing', set to feature on his upcoming third album 'Grey Tickles, Black Pressure'.
Featuring guest vocals from Everything but the Girl's Tracey Thorn, Grant fuses genres together for 'Disappointing' in a bizarre, yet harmonious way. Ghostly almost operatic vocals soar across the stuttering beat as Grant enjoys a muffin or two in the gym.
Receiving a nomination for Best International Male Solo Artist at last years' BRIT awards, 47-year-old Grant is facing a new stage in his career. The album 'Grey Tickles, Black Pressure' are literal translations of Iceland's phrase for "mid-life crisis" and the Turkish expression for "nightmare", respectively.
Once the front man for The Czars, Grant has collaborated with Goldfrapp, Sinead O'Connor, Hercules and Love Affair and Elton John.
See the NSFW video below.
Originally posted with the title 'John Grant is anything but disappointing'