Josh Frydenberg Calls for Free Vote on Marriage Equality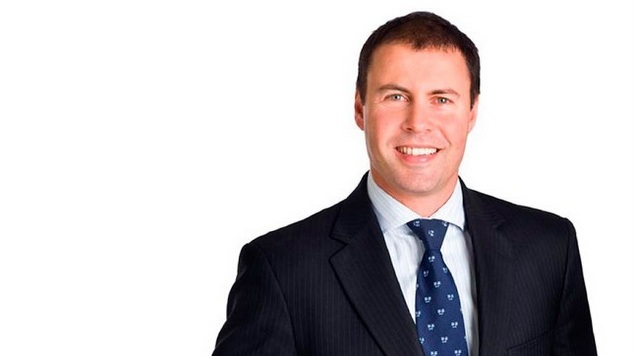 Assistant Treasurer Josh Frydenberg today spoke on the topic of marriage equality and stated that he believes himself and his Liberal colleagues should be allowed a conscience vote.
Frydenberg this morning told Radio National he believed a motion for a conscience vote would be likely to succeed if put to the party room.
"I think people come to the table on this issue with different religious positions, different moral positions, different ethical positions," Mr Frydenberg said.
"That's why I think they should be allowed to express a conscience vote and, if they are, many people would probably express a view in favour of gay marriage."
When asked if Frydenberg would vote in favour of same sex marriage if it came to conscience vote, he replied:
"Well I'll wait to articulate my position once the Party Room has made that first step in favour of a conscience vote."
Frydenberg went on to discuss a possible future for marriage equality in Australia.
"If you look at the history of movements like this, I think we could predict that in some years' time, whether it's just a few years' time or whether it's a number of years' time, gay marriage, I think, will be part of the way of life here in Australia." he said.
Communications Minister Malcom Turnbull stated that if a conscience vote were to take place, he would be in support of legalizing same sex marriage, the ABC reports.
"If there was a free vote, subject to the detail of the legislation, I would support a proposal to legalise same-sex marriage," Mr Turnbull said.
"There has been a big shift in the global context.
"There is no doubt, at some point this matter will be dealt with."
Senator David Leyonhjelm, who has introduced draft legislation to legalize same sex marriage, this week brought fo0rward the debate on marriage equality by putting pressure on the Liberal party to take a position on a conscience at their party meeting on Tuesday. However, the meeting passed with no debate, and Leyonhjelm stated he would save his second reading of the bill until the issue has been given more room for debate.
"The Liberal Party didn't come to a decision as to its position on a conscience vote, so that debate would be somewhat artificial," Mr Leyonhjelm said.
"It will be months before it's debated again.
"For me to make my second reading speech now, when I can't make another one later in the debate, would be a bit of a waste, although I have a very good speech ready." he told the ABC.