Josh Thomas Wants You to Like Him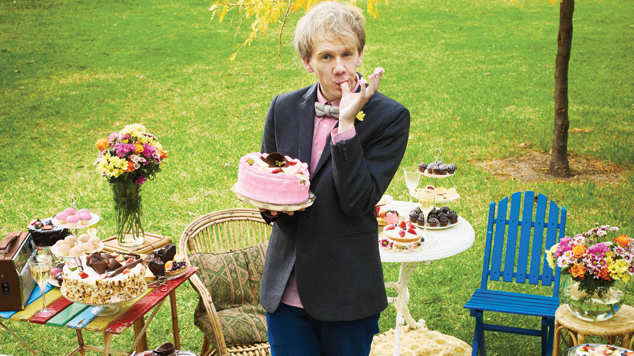 One of Australia's brilliant gay comedians, Josh Thomas, has kick-started a comedy drama series on ABC2. Thomas is starring as himself in the highly anticipated series Please Like Me, which is based on his amusing life experiences surrounding coming out and living life as a young Australian gay man.
The first episode begins with an overpriced ice-cream sundae and Josh's girlfriend ending their relationship, the reason? 'You're probably gay'. Josh soon finds himself thrust into coming out after a sexual encounter with colleague Jeffrey, who despite his devilish good looks… is incredibly boring
OUTinPerth's Nadine Walker spoke to Thomas about how the series came about, and how honest it was in telling the story of his life so far:
JT: OUTinPerth, that's gay isn't it? We're homosexuals, gays are talking aren't we? I'm a gay man, you're a lesbian, okay. It's good to know that I'm talking to a gay publication because we talk differently to a straight publication. I want to talk to them because they're really important when it comes to paying my mortgage, but they ask me questions about being gay and all that is less interesting to you. I do like with gay publications talking more graphically about anal sex.
NW: That's always fun, I recently spoke to Paul McDermot and we were discussing how we would both probably sleep with Harry Styles
Oh who wouldn't sleep with Harry Styles? You know what I mean? There's no one in the world that wouldn't sleep with Harry Styles. It's impossible for him to rape, impossible.
I'd clock off my lesbian shift to sleep with Harry Styles.
Of course! [Laughs]
How did you come up with the idea of 'Please Like Me?'
Have you seen any by the way?
Yes! It was really dismal because I was kind of watching gay man stuff and I was alone on Valentine's Day.
[Laughs] How many episodes did you have?
I watched the first four and really wanted to watch the fifth so you must be doing something right.
Oh that's good. The fifth and the sixth are the best ones. I've never done this before, and it's quite obvious until you get through the series, I get better at it.
Oh really? See I know you're playing yourself but I was quite impressed with your acting skills. How has it been playing you?
It's quite easy! Cos I also wrote it right, and even though its fiction, Josh's character is still reacting exactly the same as I would in real life.
Were Jeffery and Claire as good looking as in the series?
[Laughs] Jeffrey's whole thing is he's meant to be really pretty, but not actually that likeable. I have this thing where surprisingly pretty boys with no personality quite like me. I don't know what they see in me. I've had quite offensive meetings with ABC where you get feedback and they just keep saying "If Jeffrey is this good looking why does he like Josh?" I've been asked that question three years in a row. I just get to kiss people that are out of my league. I've dated that guy, three versions of Jeffrey, I couldn't get rid of him because he was so pretty but I just hated talking to him. I'm so grateful they let me touch them but I just didn't want to have to get through the dinner. It's not even good having sex with them, I just feel so horrible about myself, but it just always felt like too good of an opportunity to pass up.
It's that sort of thing where you just want to handcuff them to your bed and leave them and then come back when you want to touch them then go and live your day.
[Laughs] Yeah you can't do that though because people have feelings.
Do you think there is a lot of gay youth that can relate to the story as well?
I tried to make it really honest. We have this line where I say "I just don't want to put something in my bum." All I thought about for three years when I thought maybe I was gay, was that gay sex seemed like a really bad idea, and I'm not sure that's what I want to sign up for. It seems fucking terrifying. That was my take on coming out, I didn't want something up my bum.
'Please Like Me' is currently screening on ABC2 and is available to watch on iView.