Julian Leeser introduces legislation to ban Nazi symbols across Australia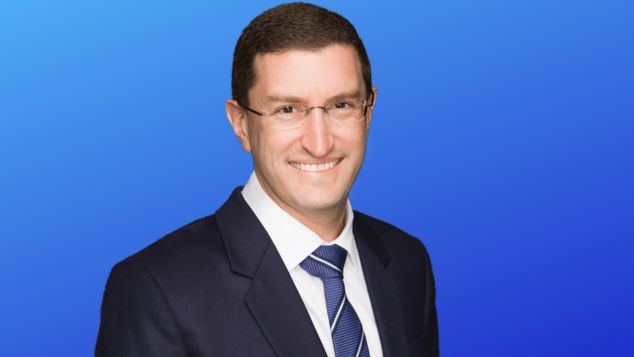 Liberal MP Julian Leeser has introduced a new bill into parliament that will ban Nazi symbols across the nation.
Last month Lesser quit his front bench role as Shadow Attorney General because he did not agree with his party's stance against the Voice to Parliament, and he now sits as a backbencher.
"This bill is an affirmation of Australian values—values that respect the equality of Australians from all races, beliefs and backgrounds, the dignity of people with disabilities, the right to freedom of speech, our shared fundamental human dignity that the ideology of Nazism stands against." Leeser said on Monday.

He said the bill was particularly needed to protect Aboriginal and Torres Strait Islanders, the LGBTI communities, people with disabilities and Jewish Australians.
Leeser told the parliament that ASIO had reported that banning Nazi symbols would assist law enforcement in early intervention of people who become radicalised after following nationalist and extremist groups who promote racism.
The bill would ban the Nazi swastika, Nazi salute and Nazi uniforms, but would also contain provisions for reasonable excuse. It would be acceptable for the symbols to be seen in relation to religions such as Buddhism and Hinduism, and in the context of journalism, education, scientific or artistic purposes.
Those convicted of the offence would face a fine of $27,500 or a 12-month prison sentence.
If passed by the parliament the law would cover all of Australia. Currently there is similar legislation in New South Wales and Victoria. Tasmania's Liberal government has pledged to bring in similar laws, and Queensland and South Australia have also indicated they are considering legislation.
Last week opposition leader Peter Dutton has called on the Albanese government to fast-track the proposed legislation.
A senate committee recently rejected a previous bill along similar lines developed by Liberal senator Michaelia Cash. The committee which is dominated by Labor and Greens members said that while they agreed with the purpose of the legislation, they felt that in its current form it would not be watertight.
Peter Dutton said, the government should make developing workable legislation a priority.
"The government has the full resources of the Attorney-General's department, they have scores of lawyers, they can come up with a Bill today," he said. "Frankly, they could draft a bill in 24 hours. They haven't done and I would encourage them to do it."
The opposition leader said he would support new laws regardless of which side of politics developed the bill.
"I don't want to see any encouragement given to people who are preaching hate and those who are worshipping at some ideology which is twisted and sick," he said. "The government should get their act together here and send a very clear message that we won't tolerate the display of those symbols."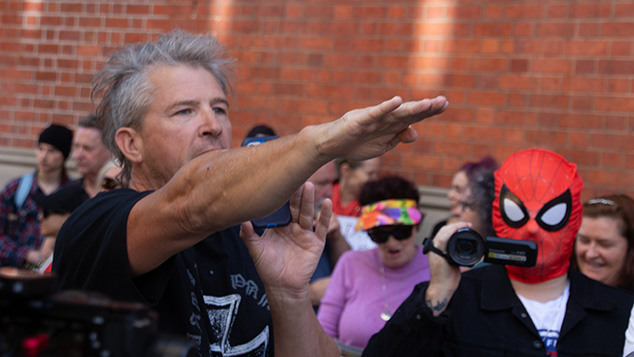 Last week a Perth man performed Nazi salutes while protesting against a children's event at the Perth library on International Day Against Homophobia, Biphobia, Interphobia and Transphobia.
There was also a prominent turnout from a neo-Nazi group when anti-transgender campaigner Kellie-Jay Keen appeared in Melbourne in March.
On Tuesday ASIO chief Mike Burgess told a Senate Estimates committee those recent demonstrations showed neo-Nazi groups were growing more confident and recruiting new members. Burgess said while there was not an increased risk from the groups themselves, there was a fear that disgruntled members could pose a threat.
"In the case of the Neo-Nazi groups, what we worry about the most is people who join a group, or get drawn into that ideology, and are not satisfied there is no action and go off and do it themselves," he said.
Burgess said he did not believe the groups were growing, but they were becoming more emboldened.
"It's a sign that those groups are more emboldened to come out publicly, to push what they believe in and recruit to their cause," he said.
"Does that mean there's been an increase in the numbers of them? I don't see that correlation, I think they're just more emboldened.
OIP Staff
---
Do you need some support?
If you are struggling with anxiety or depression, support and counselling are available from:
QLife: 1800 184 527 / qlife.org.au (Webchat 3pm – midnight)
QLife are a counselling and referral service for LGBTQIA+ people.
DISCHARGED: [email protected] / discharged.asn.au
Discharged is a trans-led support service with peer support groups for trans and gender diverse folks.
Lifeline: 13 11 14 / lifeline.org.au
Beyondblue: 1300 22 4636 / www.beyondblue.org.au
---

You can support our work by subscribing to our Patreon
or contributing to our GoFundMe campaign.