Positive Advocate: HIV 2014 Has Arrived!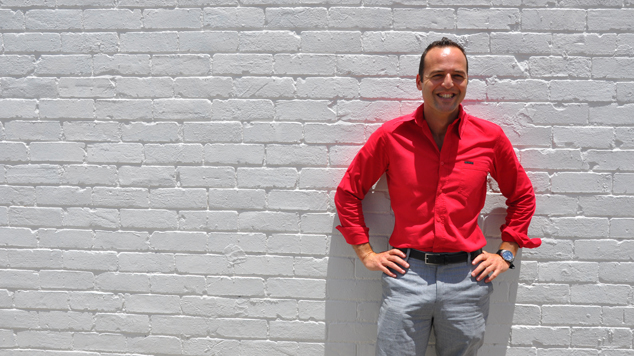 Making a bold move, this month the USA Centre for Disease Control and Prevention (CDC) has recommended that people who are "at substantial risk for HIV" consult their doctor about starting a daily pill (Truvada) to prevent HIV. Although condom use along with other prevention methods are also recommended the New York Times (NYT) reported that CDC officials are increasingly frustrated with consistently high annual new HIV infection rates of 50,000 and the ongoing decline of condom use.
In 2011 a survey by the CDC reported that just under 60% of gay men had unprotected sex in the last year, this trend is repeated internationally, in Australia condom use has also declined.
When the before pill (Truvada) is taken daily, the reduction in HIV transmission amongst gay men reached a high of 99% (check out the scientific evidence, look up iPrEx trial).
There is a direct correlation between the effectiveness of Truvada and how much of the drug you have in your blood (or to be more technically accurate the mucosal lining of your rectum, where most sexual transmission of HIV is likely to occur). So taking the pill the night before will probably not give the drug enough time to build up in your body for the full preventive effect. Daily dosing and the potential for side effects are the disadvantages of this HIV prevention strategy.
Focusing intentionally on gay men's sexuality, for whom is the daily pill Truvada useful for? Predominately for gay men who don't like to use condoms or use them inconsistently with their multiple partners.
Keeping it simple some examples could include: if you're having casual sex (fuck buddies included) and not using condoms every time, if you're going to party hard or on holiday and are likely to meet lots guys and not always use a condom, if you're starting a new relationship and are thinking of dropping condoms early (before mutual testing and sexual agreements), if you have regular Poz fuck buddies (who may not be on their own HIV treatments), or if you're in a loving relationship with a man with HIV and would like intimacy without condoms.
A daily pill to prevent HIV is not useful for gay men who are content with consistently using condoms.
In Australia, how could you get access to the before Pill Truvada (known as Pre Exposure Prophylaxis or PrEP) to prevent HIV? Well the answer is somewhat complicated. Ideally you could walk into your local community pharmacy or gay men's sexual health clinic, have a conversation with an appropriate person (e.g. pharmacist, doctor, trained community health worker) receive a three month supply and start.
In Australia you could get free access by participating in a Victorian Study called VICPrEP which aims to prove that PrEP can be implemented safely and effectively. You could find a Gay friendly HIV specialist doctor who is happy to prescribe, unfortunately Truvada is not listed under the PBS for PrEP.
However you could pay the full retail price around $1350 a month, or email the script to a generic supplier (e.g. Cipla in India) or online pharmacy for approximately $250 a month. Another option is to travel and find a PrEP friendly country (e.g USA, India, Thailand) make a doctor's appointment and receive a personal supply.
This conversation reminds me of the movie "Dallas Buyers Club" and how individuals felt compelled to work around a regulatory health system that failed to meet and respond to reasonable community demands. Having access to a before Pill (Truvada) is perhaps not a life and death scenario? However try telling that to a newly diagnosed individual, who could have benefited from this HIV prevention method.
Conceivably, as HIV medication patents expire and the cost declines, we will achieve more traction on the before pill for HIV prevention in our community. Every year we delay the implementation of science proven HIV prevention strategies about 1000 people acquire HIV in Australia. How badly do we want to end HIV in Australia? Daily pill to prevent HIV, bring it on!
Cipriano Martinez, www.positiveadvocate.com