Just.Equal Survey: Labor lost 1 in 5 LGBTQIA+ voters at last election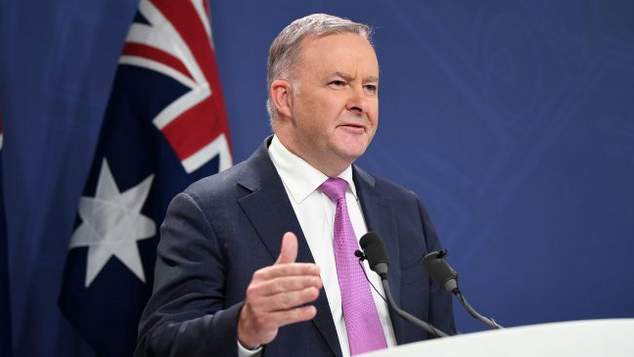 National advocacy group Just.Equal Australia have released the findings of a new survey, exploring LGBTIQA+ voting habits at the last federal election.
A national sample of LGBTQIA+ voters and allies were presented with a serious of questions to identify what factors influenced their vote when Labor and Anthony Albanese formed government last year.
Results found that climate change, transgender discrimination, broader LGBTQIA+ issues and the Religious Discrimination Bill were major deciding factors for LGBTQIA+ voters, alongside economic issues, health and housing.
Data also showed women were more likely than men to say transgender prejudice and discrimination affected their vote.
"This confirms that women in the LGBTIQA+ community affirm trans and gender diverse people and this needs to guide further progress in all areas of life for trans and gender diverse people," Just.Equal spokesperson, Sally Goldner, said.
Allies rated LGBTIQA+ issues and transgender prejudice and discrimination as the fourth and fifth most important issues to them after climate change, treatment of women and an independent commission on corruption.
The survey also identified many Labor voters moving away from the party, with 21.3% of 2019 Labor voters surveyed making a change for The Greens.
"The survey shows Labor lost votes at the last election because it was not doing enough to ensure equality and inclusion for all LGBTIQA+ communities, and was seen as pandering to those who oppose our rights," Just.Equal Australia spokesperson Rodney Croome said.
"To coincide with WorldPride, Labor committed funds to LGBTIQA+ health research and overseas advocacy, and Prime Minister Anthony Albanese marched in the Mardi Gras Parade, but as welcome as this is, Labor will need to do more to reclaim its lost LGBTIQA+ voters."
Ahead of the last election Labor gutted their national platform, removing many commitments to LGBTQIA+ equality and inclusion from their manifesto. Croome says if Labor wants to win these voters back, they must commit to a stronger reform agenda and actively advocate for change.
"Given how concerned trans and gender diverse voters are about the growing threat of anti-trans prejudice, only a party that addresses this head-on will win over these voters."
"We will be telling the government it's time to commit to a range of long overdue reforms."
A suite of recommendations have been offered by Just.Equal, including comprehensive protection of LGBTQA+ staff and students in faith-based schools and services, Medicare rebates for gender-affirming health care, a national ban on medical intervention for intersex infants, national LGBTIQA+ vilification laws, and the reinstatement of the Equality portfolio.
Just.Equal representatives will be in Canberra this week to talk to Labor MPs about the survey results.
OIP Staff
---

You can support our work by subscribing to our Patreon
or contributing to our GoFundMe campaign.