Karen from Finance needs some finance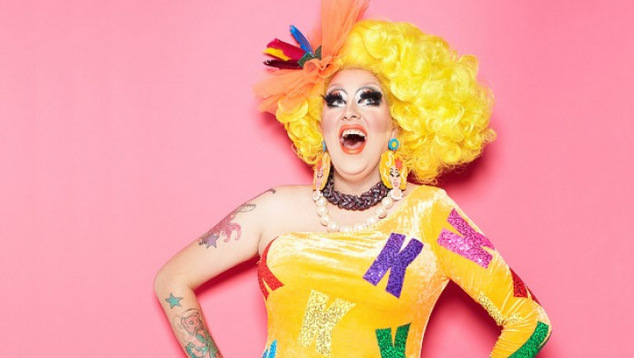 Drag star Karen from Finance has a dream. She's set her heart on attending RuPaul's Drag Con in Los Angeles but needs a little help to be able to afford the trip.
A GoFundMe has been set up, Karen's USA tour fundraiser – to help get her on her way to LA. This is an expensive trip for Karen, a trip of a lifetime that doesn't come cheap.
The popular Melbourne based drag star has appeared in Perth in the past and quickly built up a loyal following.
Karen From Finance has booked a booth at LA Convention Centre to display her act, everything the Financial Queen from down under has to offer. Donations raised will be put toward the booth hire, printing of materials and promotion, flights, travel and accommodation assistance.
To get Karen From Finance to LA, she has decided to throw a Fundraising Extravaganza for her birthday this year on Saturday 25th March at The Curtin in Carlton, Victoria. The theme of the party is 'Hollywood'.  Karen from Finance promises that the performers lineup is fabulous and that the prizes are beyond fabulous.
This event is linked to this GoFundMe, where she will reward every ticket buyer and donation either with merch, in person visits or special brunches and lunches!
Karen said she decided to create a GoFundMe campaign so her friends and supporters could help contribute to the trip.
"I've had the idea of going over and doing RuPaul's Drag Con for a while now. To really make it worth while, there is a lot of planning and preparation that needs to go into it, which means a lot up front costs with no real certainty of a return. I owe a lot of the successes of Karen From Finance to my friends and supporters, and thought that this might be a venture that they would be willing to help me with."
The drag performer outlined how people's contributions would help her achieve her dreams.
"The GoFundMe donations will all go towards activating the booth, which will involve getting a large scale vinyl banner printed as well as some signs, it'll go towards prop hire to help me fill the space with office furniture and accessories, it'll go towards internal flights which will broaden my chances of getting bookings in various cities, and they'll go towards getting photos and t-shirts printed to have available at the Convention."
Show your support for Karen at her GoFundMe page. To help contribute to the long-term viability of OUTinPerth head to our GoFundMe campaign. 
OIP Staff